Harnessing the Power of Tech: A New Paradigm for Government Event Management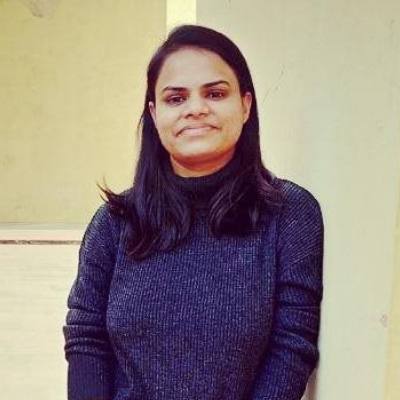 Sep 27, 2023 Sapna Singhal
Technology has become an indispensable part of our daily lives, offering unprecedented opportunities for innovation and efficiency. While many government events have already adopted tech-driven solutions, there is still untapped potential for a more comprehensive, technology-fueled transformation.
Like other events, government events have their own unique goals, and deepening the adoption of a tech-driven approach to government event management is crucial in achieving them in today's dynamic market. By fully embracing this approach, the government can:
Empower change through streamlined operations,

Enhance participant experiences, and

Leverage data-driven insights for better decision-making.
Let us now explore the technologies that are setting new benchmarks in government event management and outline the best practices for implementing a tech-driven strategy effectively.


Technologies That Are Making a Difference in Government Event Management

1. Blockchain Technology
Blockchain is altering the landscape of transparency and security in government events. It can be used to create an immutable, secure record for event transactions such as financial expenditures, registration data, and even votes during interactive sessions. The decentralized nature of blockchain eliminates single points of failure, making the event management process more robust.

2. Virtual Reality (VR) and Augmented Reality (AR)
Imagine attending a town hall meeting from the comfort of your home, where you feel as if you are sitting in the actual room. VR and AR can make this a reality. The technology allows for immersive event experiences, enabling remote participants to interact as if they were physically present.
Some cities have started employing AR for community planning meetings, where attendees can "walk through" proposed developments via AR apps on their smartphones.

3. Big Data and Analytics
Data-driven insights are invaluable for any event, but for government functions, they can be revolutionary. Using Big Data analytics, event planners can assess metrics like attendee engagement, the effectiveness of sessions, and the ROI of an event, leading to better planning and decision-making.

4. IoT (Internet of Things)
IoT devices, like smart badges or wristbands, can enhance security and attendee experience. Smart badges could replace traditional ID checks, accelerating the registration and entry process. Additionally, IoT-enabled devices can gather data on attendees' movement and engagement, helping planners to adjust the event logistics in real-time. A practical example is the use of IoT for crowd management during the Presidential Inauguration events.

5. Artificial Intelligence
AI-powered chatbots are among the most visible changes, operating around the clock to handle a multitude of tasks ranging from registration assistance to providing real-time updates and information to attendees. These chatbots not only improve the attendee experience but also free up human resources, allowing event planners and government officials to focus on more complex and nuanced tasks that require human intervention.

6. Geo-location Services
Geolocation services can track the real-time movement of attendees within a venue. By monitoring these movements, event organizers can manage crowds more efficiently. For instance, if a particular area within a venue is becoming overcrowded, organizers can take immediate action to divert the crowd or increase security measures in that specific zone.
Data collected via geolocation can be invaluable for post-event analysis. Understanding the movement patterns can provide insights for future events, allowing for better planning and execution.

7. Facial Recognition
In large-scale government events where security is paramount, facial recognition technology can quickly identify attendees during the registration process, reducing wait times and enhancing the overall efficiency of the entry process. Moreover, it can be used for real-time surveillance during the event to identify any unauthorized persons or potential security threats, thereby increasing the overall security of the event.


Best Practices for Implementing a Tech-Driven Approach to Government Event Management
Adopting technology in government event management is not just about the tools you use; it's also about how you use them. Here are some best practices that can ensure the success of a tech-driven approach:

1. Needs Assessment and Planning
The first step is to conduct a comprehensive needs assessment. Determine what problems need to be addressed and which technologies would be the most appropriate solutions. For example, if a recurring issue is the slow speed of check-ins at government events, implementing a QR-code-based system could be a beneficial solution.
2. Stakeholder Involvement
To make the technology adoption process seamless and more effective, involve all stakeholders from the get-go. This could include local government agencies, community members, and technology providers. Collaboration ensures that the chosen technologies serve the needs of all involved parties.

3. Staff Training and Skill Development
The most sophisticated tech tools are of little use if the staff doesn't know how to operate them. Ensure that team members are trained in the technologies being implemented. This can range from simple tutorials for using event management software to more complex training for data analysis tools.
4. User Experience and Accessibility
When adopting technology, consider the end-user's experience. The platforms should be user-friendly and accessible to everyone, including those who are not tech-savvy. Accessibility features like voice commands or easy-to-read fonts can make a world of difference.

5. Data Security Measures
Given that government events often deal with sensitive information, robust security measures are non-negotiable. Use technologies that comply with data protection laws and consider additional layers of security, such as two-factor authentication or blockchain for data verification.

6. Periodic Review and Upgrades
Technology is ever evolving. What works today might be obsolete tomorrow. Make it a practice to periodically review the technologies in use. Consider feedback from users and staff and be willing to make necessary adjustments or upgrades.

By adhering to these best practices, governments can not only implement technology effectively but also sustain it in the long term. These guidelines provide a roadmap for any government body looking to revolutionize its event management through technology.

Are Tech-Driven Government Events the New Norm?
Technology is no longer a novelty but a necessity in modernizing government event management. From leveraging Blockchain for enhanced security to utilizing AI and Big Data for actionable insights, the advantages are too compelling to ignore. Moreover, best practices like stakeholder involvement and periodic tech reviews set the stage for sustained success. While technology may seem daunting, the payoff in terms of efficiency, engagement, and accessibility is invaluable.
Thus, in today's rapidly changing times, government bodies must embrace a tech-driven approach. The integration of technology into this sector isn't just an upgrade; it's a transformation that holds the promise of making government events more interactive, inclusive, and effective.

For more information on transforming Government event planning and execution, connect with our experts today! - https://bit.ly/3R9bkuP