How to Choose an Event Management Platform for Your Next Media Agency Event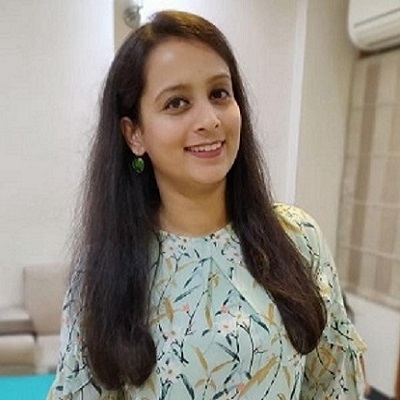 Aug 31, 2023 Shruti Shah
97 percent of media marketers assert that in-person events are crucial (Zippia). This sweeping statistic serves as a clear statement and supporting evidence for why media service agencies are enthusiastic about organizing events. The growing global dominance of media agencies aligns seamlessly with the remarkable power of events as a strategic tool to enhance their public relations (PR) initiatives, spotlight their services, and cultivate valuable leads.
The media services industry is adapting to changes, and so are event participants, who are transitioning from legacy event tech to innovative platforms. A right event management platform for media agencies can amplify their brand visibility, engage directly with clients, and vividly showcase their expertise through live demonstrations. Let us delve deep into the pivotal role of event platforms in steering toward success of media houses. Additionally, it is of utmost importance to define the steps to select the most fitting event platform, finely tuned to the unique requisites of media agencies.
The Influence of Events on Media Houses
The undeniable value of events as foundational elements for potent PR strategies for media agencies cannot be overstated. In this context, the role of an event management platform becomes crucial. Having the support of such platforms streamlines the orchestration of events, offering tools to create immersive experiences that highlight services, share industry insights, and forge relationships. Essentially, the right platform should allow you to handle multiple event management components together, providing ease of operation and peace of mind to event organizers.
However, the platform's role doesn't halt at event execution. Its fertile ground can foster lead generation, attracting decision-makers, marketing heads, and potential clients seeking innovative solutions. Seamlessly embedding agency services within event contexts becomes achievable, drawing in leads eager to explore offerings.

Visualize an event organizer planning a product launch attending an agency event focused on content creation and distribution. An all-in-one event management platform can provide the opportunity to gain insights, make meaningful connections, and comprehend how to craft impactful product launch campaigns.
In essence, an event management platform acts as the linchpin that amplifies the benefits of events in media agency PR strategies driving success for both agencies and their clients.

How to Choose Event Management Platform for Media Agency
Selecting the right event platform is a pivotal decision that significantly impacts the overall success of an event for any organization. To make an astute choice, it's crucial to consider the distinct needs and aspirations of media agencies and align them with event goals:
Diverse Event Formats:

The event platform needs to be adaptable to a range of event formats – from in-person gatherings to virtual conferences and hybrid events. This inherent versatility ensures seamless alignment with your agency's multifaceted event strategies.




Engagement Tools for the Audience:

A suitable event platform must offer an array of engagement tools, including live polling, Q&A sessions, and interactive chat functionalities. Media events, in particular, don't solely rely on knowledge-sharing; they aim to captivate. The platform must facilitate real-time engagement and captivate the audience with the excitement and showmanship that attendees find desirable and attainable.




Customization Aligned with Branding:

Given the importance of brand consistency, ensure the chosen platform enables comprehensive branding customization, harmonizing the event's visual identity with your agency's established branding guidelines. A cutting-edge event programming executed through sophisticated software allows branding to seamlessly integrate, making attendees yearn for and appreciate that level of personalization.




Insights Through Data Analytics:

Prioritize a platform equipped with comprehensive

analytics and reporting

capabilities. These insights should serve to assess event performance, attendee engagement, and avenues for improvement, enabling informed, data-driven decision-making. Report customization should match the needs and objectives of the media house's goals.




Efficient Lead Generation Tools:

In a competitive and intricate world, having multiple integrations or built-in tools can substantially enhance event management. Therefore, consider event platforms that offer built-in lead generation/management mechanisms or open

API integration

with customer relationship management (CRM) systems, alongside other curated touchpoints that bolster sales.




User-Friendly Interface:

Legacy platforms are becoming obsolete due to their lack of intuitiveness. The event management platform you require is one that simplifies event setup, registration, and navigation. A user-friendly platform is advantageous for both organizers and attendees. Attendees should be engaged with your event's content, not grappling with event tech.




Marketing and Promotion Support:

Do you also perceive marketing and media as intertwined? It's imperative to seek platforms equipped with integrated marketing tools, encompassing email campaigns and features for social media promotion. Features like live streaming, social media integration, and email marketing are instrumental in expanding the event's reach and actively driving attendance.




Safeguarding Privacy and Data:

This point merits special emphasis. Prioritize platforms that uphold data security and align with privacy regulations, reflecting your unwavering commitment to safeguarding attendee information. Check whether the platform offers

standard security protocols

like SOC 2 (Type 1 & Type 2) Certifications, PCI DSS Compliance and Security, GDPR, CCPA Privacy Compliances, and AES-256 Encryption Algorithms.



For every media house's event, their reach extends by the creation of seamlessly produced events characterized by focused programming, effectively engaging large audiences in a personalized and highly efficient manner.
These experiences transcend the boundaries of traditional marketing. They encompass the expansion of value for advertisers, the cultivation of growth in subscriptions, and the empowerment of marketing endeavors.
Moreover, the discerning selection of an event platform tailored to the precise needs of media houses takes on the role of a strategic investment, charting the course toward crafting memorable events and establishing an enduring imprint within the dynamic media industry. Planning your next media event onboard with Eventcombo today - https://bit.ly/3R9bkuP