Top 6 In-Person Event Technologies that Event Professionals Love to Leverage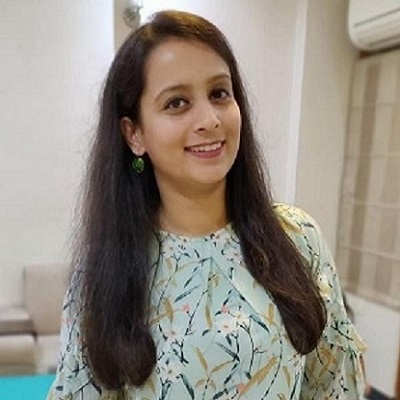 Apr 28, 2023 Shruti Shah
The tech market is brimming with innovative ideas, and prototypes of newer technologies are emerging every second. But do they all reach the market? Does everything that reaches the market sustain? Undeniably, the market is customer driven and it's the users that make and break trends.
At a recent event organized by Eventcombo, Jonathan Kazarian CFO at Accelevents explained how the current event-tech market is seeing a shift in consumer expectations and the focus is more on holistic use of technology. The intriguing discussion at the event was dotted with topics revolving around technology integration in in-person events.
Eventcombo is an end-to-end event management platform for all event types and is highly focused on delivering innovative and extraordinary experiences, using state-of-the-art technologies. It was extremely difficult, but we have narrowed down 6 top favorite technologies for in-person events that are most-liked by our clients!
1. Managing Registrations and Check-ins – All the speakers at our event - Revolutionizing In-Person Events: Harnessing Technology for Immersive Experiences when asked to pick top technologies that are must for in-person events voted for registrations and check-ins as the most crucial. As simple as it sounds, smooth registration and check-in process is vital in creating a positive impression on attendees right from the beginning. A complicated registration process or long waiting queues at the event venue can drop the attendee satisfaction graph. Collecting right data during registration, analyzing it to improve attendee engagement, customizing check-out forms, offering secure payment gateways, and facilitating hassle-free check-in are supremely important for event organizers and no wonder Eventcombo's registration and attendee management tools are always in high demand.

2. Managing Session Schedules – To make sure your event follows your agenda, it is important that the sessions are timed well with all other collaterals like entry rules, maximum participants allowed at any point in time, etc. Even small negligence in session planning can derail other event processes, especially crowd management, and breakouts. Topics and speaker sessions are a prominent selling point for events and to make sure attendees can enjoy every session of the event, Eventcombo users are always keen to use this feature.


3. Push Notifications – Ashley Dukat, Senior Campaign Manager Events, Playvox, who was one of our panelists at the event, focused on the importance of communication with the people involved in the event. The push notifications feature is highly demanded by every client of ours, especially for in-person events. Unlike virtual events, where everyone is using a device all the time, sending alerts, updates, tailored offers, and other communications to in-person event attendees scattered all over the venue in real-time can be made possible with this technology. Push notifications are used for multiple purposes, and they indirectly reduce costs.


4. Live Polls & Q&A – How many times has an event planner said - "If I had known attendees wanted this during the event, I could've done something to keep up with their expectations". Harnessing the power of live polls, instant results, and making real-time adjustments based on attendees' inputs has revolutionized events. Live polls play a huge role in getting feedback while your event is on. Q&A sessions with speakers are also popular as they are a part of the attendee experience and can also be used as an element of gamification.

5. Customizable Event App – Multiple problems, one solution! The way event apps have revolutionized event management and attendee engagement is commendable, which is why their popularity has skyrocketed in recent times. Having a platform with all essential event management features, along with options to customize various aspects, is a significant game-changer in the current in-person event landscape. Starting from sponsor branding, session details, venue maps, to quick updates, there is so much an event app can offer. Customizable event apps provide uniformity and simplicity in terms of attendee experience as Lee H., Co-Founder and Director of Zentive Agency explained at the recent event. He also emphasized that having a multi-featured customizable event app saves attendees from downloading multiple apps and going through myriad logins.

6. In-App Networking – It is not surprising to see networking feature in the top favorite list, is it? Dima Lylyk CEO of Zeeon, one of speakers at the event, pointed out how events are heavily focused on networking opportunities and AR & VR technologies are unraveling the path for wider reach. Having an in-built networking feature in event apps can be an automatic icebreaker, allowing attendees to interact with like-minded people without inhibitions and the need for formal introduction at the event. The integrated Community in Eventcombo's Event App has multiple options to be leveraged, such as closed or open groups, personalized profile pages, live feed, sharing photos, initiating conversations, and much more. Also, the AI matchmaking feature is a further boost to networking – one feedback we've repeatedly received from our clients.
Technology is now an integral part of events and by tapping into its potential with full force, event professionals can counter the effect of inflation, increasing cyber threats, and logistical challenges frequently faced while organizing in-person events.

Whether you are planning your first event or are already a seasoned player in event planning, Eventcombo can make your job not just easy but fun and loaded with opportunities. Book a demo today! - https://bit.ly/3BX2tUO