5 Ways the Metaverse Will Change the Way We Work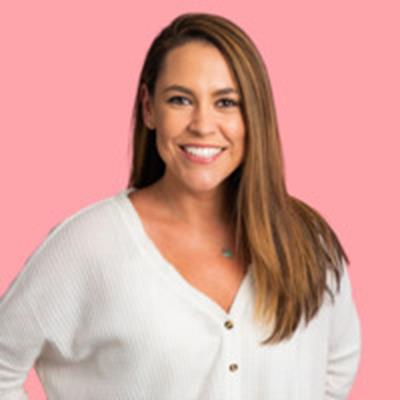 Dec 30, 2022 Jenna Bunnell (Guest Contributor)
Throughout history, the advancement of technology has made our lives easier.
Mechanization has improved working conditions, automation has given us more free time, and computing has facilitated global communication.
Where once we had to dial up a switchboard and ask to be connected, we now have virtual PBX systems that give us multi-channel solutions to all our communication problems.

So, what is the next step in technological evolution?
According to many experts, it's the Metaverse.
What Is the Metaverse?
You might be surprised to learn that the term metaverse isn't that new. It actually comes from the 1992 Neal Stephenson novel Snow Crash.
Stephenson's Metaverse was a virtual reality that people could access via goggles or terminals and live out their lives in cyberspace.
Now, global tech pioneers are clamoring to bring that fictional vision to life. To create a virtual/augmented reality universe where people from all over the world can come together to share a reality, work together, have events, learn, socialize, and do so much more.
At Facebook Connect 2021, Mark Zuckerberg defined the Metaverse as, "an embodied internet where you're in the experience, not just looking at it." He went on to say, "we'll be able to feel present like we're right there with people no matter how far apart we actually are. We'll be able to express ourselves in new, joyful, completely immersive ways."
How Will We Embody the Metaverse?
VR (virtual reality) technology already exists.
Currently, its main use is in gaming; you put on a headset, grab your controllers, and enter a digital world where you might solve puzzles, fight bad guys, or be thoroughly jump-scared.
The Metaverse is set to expand this virtual world to every aspect of our lives.
1. Learning–virtual classrooms and training courses.
2. Socializing–remember Zoom happy hours? Imagine a more immersive experience where you share a virtual reality with your friends and family instead of just a screen.
3. Healthcare–virtual appointments, as well as VR training for healthcare professionals.
4. Entertainment–attend concerts and conventions without the expense of travel and accommodation.
5. Fitness–virtual gyms with personalized trainers, or beautifully crafted worlds that allow you to feel like you're running or biking outdoors.
6. Commerce–virtual stores offering highly-personalized shopping experiences.
And finally and perhaps most transformatively, work.
Five Ways the Metaverse Will Change the Way We Work
1. Virtual workspaces
The COVID-19 pandemic changed a lot of things about the world, –but especially how we work.
It's safe to say that we've all learned a thing or two about ourselves these past few years.
There is a renewed focus on mental health, workplace health and safety, and work-life balance emerging. We're more aware of our vulnerabilities than ever. We understand that our mental and physical health suffers when we're anxious, isolated, and restricted.
This has led to a deeper craving for flexible working environments, and a widespread need for more remote solutions to our jobs.
The Metaverse is a solution to our modern working expectations and needs, providing an opportunity to improve your digital employee experience.
You can don a headset and enter a virtual workplace where your team can come together, look each other in the eye, and collaborate.
You can be at work, developing your phone system with international calling, from the comfort of your living room.
One example that already has legs is Meta Horizons. Being a pioneer in the business of virtual reality, Meta has developed thousands of digital worlds around their Meta Quest headset. You just create an avatar and jump right into your new workplace.
Other companies are developing similar technologies, paving the way for all industries to offer their staff hybrid working environments with more flexibility and collaboration than ever before.
Imagine being able to put on a VR headset and enter a conference room filled with your colleagues from all around the world. It looks and feels like you're physically embodying that space, with no screens, microphones, or keyboards to detach you from that experience.
2. Diversify Workplaces
The Metaverse is anywhere and everywhere.
It will allow companies to hire from a global pool of talent, bringing together people from all different walks of life.
Diversity is conducive to innovation, so imagine what a worldwide team of people could accomplish if given the right tools to seamlessly come together.
From email services to VoIP apps, technology is vital to the way we communicate. The Metaverse goes one step further by breaking down the walls of time zones, geographical locations, and even language barriers.
3. Education and Training
The Metaverse offers a new way to train professionals by providing an unprecedented level of immersion.
Imagine being able to perform surgery in a virtual world, where the environment mimics the stressors of reality except there are zero risks involved.
Whole battlefields can be created in the Metaverse, allowing soldiers to hone their skills in a safe environment that also prepares them for real-life situations.
Virtual manufacturing lines where staff can be trained on machinery without risk to themselves and problems can be discovered and rectified without wasting precious resources.
Industries all over the world are adopting virtual reality for education purposes. From pilot training to testing a mobile app to seminars, virtual worlds offer you an entirely immersive learning experience.
The Metaverse is safer, allows for better trial and error, and produces less waste.
4. Conferences, Conventions, and Meetings
The Metaverse offers a new way to host people, from the smallest meetings to the biggest events.
The costs and logistics of planning work conferences can be vast. There's the location, travel, accommodation, catering, and safety of putting dozens, hundreds, or even thousands of people in one space.
Virtual events considerably lower costs and alleviate safety concerns, but they can suffer due to a sense of detachment. Actually, being there is an experience that can't be replicated through a screen.
The Metaverse allows you to walk around, speak with your peers, attend seminars and talks, and even visit booths.
And there are tools to make your stay even more productive. You can record events and replay them at your convenience so that you never miss a piece of important information. Talks can be AI transcribed on the fly for more efficient note-taking. And live language interpretation makes language barriers a thing of the past.
5. Creating New Jobs
New technology creates new jobs.
Building VR hardware and coding virtual realities are just a couple of new avenues of employment.
JP Morgan has opened a bank in the Metaverse called Onyx, which moves banking to a decentralized blockchain. Boeing has stated that their next line of planes will be developed in the Metaverse. BMW has created its Omniverse, where cars are designed and virtually manufactured to improve safety before they're brought into the real world.
The Metaverse could alleviate many pain points related to remote employee onboarding and management, opening up new ways of approaching HR.
The Metaverse brings us new challenges such as hybrid working environments, where employee onboarding and training are entirely remote. This forces us to consider new ways of approaching HR and employee management.
How are companies preparing for the Metaverse?
Metaverse is no longer a Silicon Valley buzzword. It is an industry that is forecasted to reach a market value of $996.42 billion by 2030.
It's no wonder that brands like Microsoft, Nvidia, and, of course, Facebook/Meta are investing so heavily in the Metaverse.
But there are problems to solve.
1. Environmental Impact
Sustainability is on everyone's mind, and the computing power required to run virtual worlds is vast. The development of cloud application architectures can cut down on the hardware required to run web3, but power consumption is still a problem.
2. Hardware
Currently, VR hardware is heavy and bulky. The headsets are known to cause nausea and headaches in some people due to motion sickness. To seamlessly inhabit the Metaverse, the hardware involved needs to be much less intrusive and debilitating.
3. Cost
VR headsets can range anywhere from $200 all the way up to $2,000. For most of us, even low-end hardware is a big expense. If proponents of the Metaverse want widespread adoption, manufacturers will need to find ways to make access more affordable.
4. Security
The Metaverse is uncharted territory. With any unmapped landscape, security threats are new and emerging.
Virtual worlds blur the line between digital space and reality, which could lead to online scams becoming more efficient, more personal, and more consequential. Increasing amounts of our personal data could put us at risk as we inhabit these new worlds.
These issues haven't curbed the Metaverse's appeal, though
Across the top 10 virtual platforms, $1.9 billion worth of virtual real estate has been purchased.
Tech experts are working tirelessly to locate and solve problems, develop better hardware, and make virtual worlds more enticing than ever.
The Metaverse will very likely change the future of work, commerce, education, and entertainment forever.
About the Author Jenna Bunnell
Jenna Bunnell is the Senior Manager for Content Marketing at Dialpad, hosted phone and AI-incorporated unified communications system that provides valuable call details for business owners and sales representatives. She is driven and passionate about communicating a brand's design sensibility and visualizing how content can be presented in creative and comprehensive ways. Jenna has published several articles for various domains including Fashinnovation and Zenhub. Check out her LinkedIn profile.