Revamp Your Town Hall Experience with Eventcombo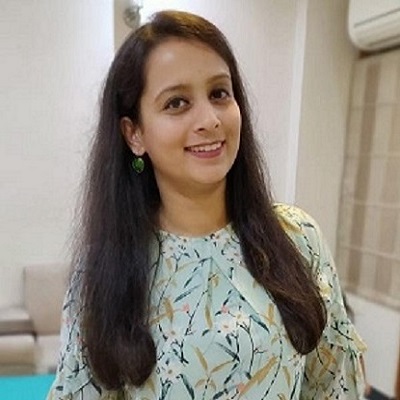 Dec 23, 2022 Shruti Shah
Whether the reason is a remote workforce or multiple departments and hierarchies spread across diverse locations, the possibility of top management's one-on-one interaction with teams for assembling updates, conveying results, and sharing feedback are often rare in many organizations. And that's where virtual town hall meetings take the wheel as a company event to drive organization-wide alignment and construct a powerful channel to make employees feel connected and valued.
As more and more organizations are going global virtually, with teams dispersed across continents, establishing a meaningful connection has become challenging. Being a part of meetings/events where the CEO discusses company statistics and plans future goals like an in-person round table with the staff cultivates a sense of belongingness. Also, in today's fast-paced world where enterprises face drastic changes, be it in terms of market demands or employee expectations, virtual town hall meetings can help companies bond with their employees and navigate projects and goals with an aligned and shared vision.
A Quick Checklist for a Classic Virtual Town Hall Framework
Event technology and event planning go hand-in-hand. Whether you choose to do a traditional town hall or bring innovative facets to the meeting, crossing out the classic town hall checklist ensures an interactive and immersive experience.
Some enterprises choose to hold one every week, and some do it monthly, quarterly, or bi-annually because town hall meetings are organized based on needs, situations, and company sizes.
1. Planning Time Zones - As town hall meetings are about hassle-free collaborations and engagement, it is tricky to fixate on a common time that works for all the teams settled in different time zones. The only thumb rule is the town hall should add value for the whole company, which is only possible if all the members can participate.
2. Planning the Meeting Agenda - It is paramount for the town hall agenda to be specific, enlightening, and not repetitive. As everyone spends an hour or more of their schedule, the context should be downright explicit and discernible, because honestly, every attendee expects interaction and not conference room presentations. To make things interesting, inviting a guest speaker, having the CEO talk about new company objectives, and discussing change-management work surprisingly well garner attention.
3. Invitation to Employees - A town hall invitation must be employee-centric too, to make them feel valued, heard, and involved. For concluding a town hall successfully and rewarding the efforts of organizing the event, it is essential that employees and teams are enthusiastically inclined to be a part of it. Reminders through push notifications highlighting the agendas and possible key takeaways are crucial.
4. Inviting Q&A in Advance - Two-way communication is pivotal for an exemplary interactive event as no one wants awkward pauses or one-way communications (you'd know what we are talking about). However, to make the Q&A session seamless, having questions collected in advance may help. Anonymous Q&A with CEO can be fun and intriguing at the same time.
5. Test Drill - We cannot press more on the fact that a test drill of the event is a must. The content, presenters' papers, graphics, event software, connectivity, equipment, and everything that goes together must be tested, with a plan B for all collaterals in place.
6. Keeping Attendees Engaged - Sending out invitations followed by thoughtful push notifications is helpful in setting the right expectations for attendees. Live polls, Q&A sessions, open discussions on concerns with top management, and sharing feedback are expected town hall activities. Adding games and fun activities, celebrating achievements, and recognizing employees for their good work are great ice-breakers for the teams.
7. Choosing the Right Technology - Having said that, how would you differentiate a typical white-screen meeting from an immersive virtual town hall? The right technology and event software can do that with a clear boundary between a bland event and an unforgettable one.
Eventcombo's Annual Town Hall 2022
Eventcombo, the leading provider of 360-degree immersive event technology driven by a forward-thinking team, recently organized its virtual annual town hall meeting in 2022 where teams from different geographies joined and thoroughly enjoyed. Hosted on its very own virtual event platform Fireworks™, the event delivered a memorable experience that was weaved around two main agendas
a) To bring together all team members and experience an interactive year-end meeting to reflect upon the year's successes, milestones, and learnings, and plan for the coming year.
b) To organize an experience-centric virtual corporate event in real-time through the Fireworks™ platform.
Revamp Your Company Town Hall with Fireworks™
1. Multiple Event Modes - Choose different modes that work for your organizational town hall structure and desired experience.
2. Recording - Build a library of town hall recordings for post-town hall follow-up. You can share the recording with teams on demand and create a rippling impact.
3. Virtual Lobby - Display your complete town hall agenda, speakers, and schedules for attendees for easy navigation and increased engagement.
4. Interactive Live Streaming - Q&A, live polls, digital keynote speaker, live or pre-recorded sessions, and downloadable collaterals like PDFs, white papers, and images can push the whole experience a notch up.
5. Unlimited Custom Rooms - The town hall often initiates private conversations. Private chat rooms to carry forward one-to-one meetings/discussions surfacing during the town hall are a breeze when unlimited custom rooms are available with Fireworks™ Pallete.
6. Maximum Engagement with Gamification - Climax the town hall fun and entertainment by organizing contests and incentivizing them through a point-based system.

Virtual town hall meetings have the potential to rediscover and improvise virtual workspaces with better conversations, which eventually bridge the gaps in the company culture. All-hand, meetings are essential to bringing together scattered teams. Ensuring these meetings don't become boring one-way conversations, the cutting-edge event technology platform Fireworks™ can certainly steal the show.
Find out how to conduct your next virtual town hall meeting https://bit.ly/3Y1Mkqu