Is the Metaverse a Resort to Tech Job Layoffs?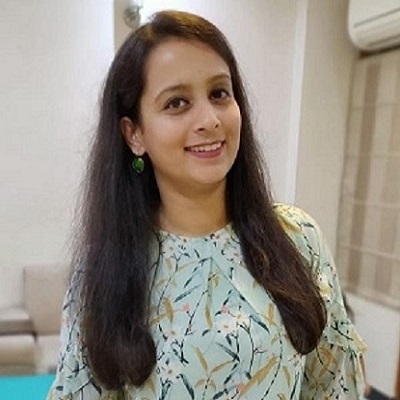 Nov 25, 2022 Shruti Shah
The world is moving towards immersive experience technology - the Metaverse. Apart from companies using it for showcasing their products, the dimensions of the HR industry in the Metaverse are creating a whirr. The pandemic has transformed the way organizations operate. With scales tipping towards remote work, the Metaverse and HR will have to integrate to leverage this technological evolution's real advantages.
Change is not Readily Acceptable at Inception
The Metaverse is in its initial, 'the innovators and early adopters', stage of its technology acceptance lifecycle. Like every innovation, discovery, or invention, the Metaverse adoption will require a complete mindset shift and like every change, the resistance will be dramatic and high-voltage.
In a recent turn of events, the Metaverse technology has faced backlash, especially after the gloomy announcement of Meta's layoff of 11000 people. It constitutes about 13% of the total workforce at Meta. The numbers are alarming, especially when the Metaverse venture by Meta was being looked up to as a pillar. The rounds of news targeting Meta's Metaverse behind this historic layoff has also raised much concern. However, Meta is only one tech giant. There have been similar massive layoffs in technology jobs since the industry revival post-pandemic. Coursera, Salesforce, and Twitter have laid off their workforces, and a conditional hiring freeze has been rolled out.
But is it the Metaverse failure, or does the HR industry need improvisation? Isn't the Metaverse supposed to turn around the HR and employment situation for the better? Is the Metaverse a resort to tech job layoffs?
Metaverse is the Silver Lining
In many instances, layoffs have been ascribed to unplanned over-hiring during and immediately after the pandemic. On the other hand, speaking of technology, virtual reality has and can have more influence on employment during economic meltdown than just aiding in HR process-streamlining.
First, we shall discuss how optimizing HR processes through the Metaverse can help in tackling layoffs in the impending and future recession phases.
1. Conducting an audit with a birds-eye view of a company's HR policies and practices can be far easier with the Metaverse.
2. Reviewing and sorting existing jobs and creating new job roles can be backed by more cognizant decisions and planning.
3. Assumption based over-hiring can be controlled with immersive permutations to shuffle work roles and skills before creating new job openings, instead of resorting to layoffs.
4. Metaverse-led onboarding, induction, training, and development processes can give an immersive experience, reducing the chances of non-productivity or underutilization of HR. It would also help identify non-value-adding positions and roles in the initial stage, preventing bulk layoffs later.
5. The Metaverse can become a stable platform for freelancing, part-time contracts, and remote workers, leaving little room for challenging choices like hiring full-time or outsourcing to a freelancer or an agency.
6. It can be more than just theories in the context of collaborations outside boundaries, sharing resource pools, and borrowing HR. Tapping and optimizing the potential of a workforce from across the globe can be redefined without the need to micromanage.
7. Virtual workplaces in the Metaverse can augment hybrid and remote working models in reality and help conserve physical infrastructure costs. These costs can be redirected towards retaining talent, upskilling them, and creating efficient virtual reality.
8. Many corporations have staggered to implement hybrid models. Creating a virtual space similar to a physical office can indeed establish a feasible hybrid setup. Accommodating the change of preferences of employees to move seamlessly between physical, online, and virtual immersive domains will have no impact on productivity.

The Opportunities are Imperative
The IT industry has been ever-evolving. Although no new technology develops overnight, some existing technologies do become obsolete every other day.
Unprecedented situations and relative predictions led to estimations that might have caused a temporary recession and economic meltdown. The US economy is shrinking for two quarters now resulting in layoffs.
The economic meltdown can be linked to the post-pandemic surge in e-commerce and consumer-led industries and how quickly it plummeted. Given the circumstances, it was indecipherable.
The Metaverse is based on Web 3.0, a relatively new domain in the technology arena. But it is time the Metaverse is identified as a facilitating and enabling technology that will give rise to employment and diversified job openings. For a world that is dependent on technology, the Metaverse is the future.
1. Web 3.0 - The giants of tech-driven industries will have to redirect their workforces towards upskilling and offering immersive learning for Web 3.0 technologies.
Preparing for future technology challenges of Web 3.0 is prudent. It will require training and development equivalent to or not lesser than new hiring. Stable and value-adding staff must be retained and trained.
The features of Web 3.0, like decentralization, blockchain, and the Metaverse, will introduce an entirely new digital economy, opening new roles in research and security.
2. Metaverse Crater – The Metaverse is not a typical user technology. Creating a parallel universe is not a regular feat. It is an immersive technology and co-existing realm-like virtual reality that will require an additional workforce (forget layoffs). The Metaverse creating unemployment or causing layoffs is a myth. The Metaverse will, in fact, create a crater to be filled with new job opportunities, work roles, skill development, education, and intellectual properties. Requirements of the Metaverse collaterals like VR headsets, consoles, projectors, and advanced holographic projectors will foster the growth of other industry verticals too. The Metaverse will be challenging, and potential risks will accentuate IT regulation and compliance roles.
The Metaverse is a part of decentralizing vision of Web 3.0. The more monumental technology is, the greater the challenges. The technology and the challenges both require human intervention and intellect. We've focused on the core IT jobs profiles associated with the Metaverse ascend. The coequal profiles for training the users of the Metaverse will give rise to a new industry as another IT vertical. This is in particular reference to the groups that aren't of the younger generation or from non-IT backgrounds, who will require assistance maneuvering through virtual reality.
With the Metaverse, everyone will have to go through a learning curve, each with its own collaborative scenarios. We are already a planet with 8 billion Homo Sapiens. Why should we assume that a parallel virtual reality will be any less accommodating at the very onset?
Explore innovative event solutions for HR and other industries at https://bit.ly/3EvMkpM.