How the Metaverse Can Transform Event Networking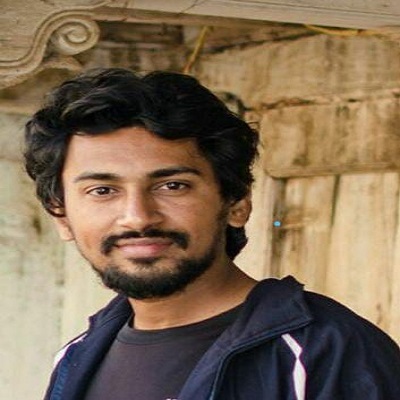 Aug 18, 2022 Durgesh
In an interview with the Verge last year, Meta CEO Mark Zuckerberg spoke on why the social network is becoming a Metaverse company. According to Mark, the Metaverse will be an "embodied internet" not just for viewing content, but to be present in it and be with other people and have different experiences. "It is a persistent, synchronous environment where we can be together, resembling some kind of a hybrid between the social platforms that we see today, but an environment where you're embodied in it", Zuckerberg said.
Even for the event industry, the Metaverse is enabling this embodiment. The environment allows event attendees to don their own 3D digital avatars and traverse between real-life and virtual environments, thus blurring the boundaries between them. Zuckerberg's reference of the Metaverse as a more continued and collective environment has come at a time when events are undergoing rapid transition from in-person to virtual to hybrid. Also, with hybrid events gaining popularity, event professionals are now tasked with focusing more on attendee engagement and network building, which is a challenge, considering two, often disconnected, sets of audience participating at the same time.
3 Ways the Metaverse Can Impact Event Networking
The Metaverse, though in its infancy, has more to offer when it comes to networking at events. Here are 3 ways it can impact event networking.
1) Increased Control Over VR Environments
The fundamental technologies that the Metaverse is built on such as the Virtual Reality (VR) and Augmented Reality (AR) provide event attendees with compelling and seamless engaging experiences. During the event, attendees can navigate across different spaces, explore their interests, and interact with other attendees. This implies that the Metaverse bestows the attendees with complete hold and freedom to decide how they intend to be a part of the event. The advantage here is unlike in-person or virtual events, where characterization or participation tends to have a more linear form, there are no restrictions in the Metaverse.
Additionally, strengthening security in such environments, earlier this year Meta launched a new feature called Personal Boundary in its Horizon Worlds and Horizon Venues VR spaces. The all-new feature will give people more control over their VR experience, where users can place their digital avatars at a certain distance, roughly 4 feet apart, from other avatars to avoid unwanted interactions. However, users can do a fist bump or extend their arms for a high-five with other avatars. Meta has also provided users with options to control their personal boundary by restricting it to non-friends or everyone, or they can even switch off their boundary restriction. Meta is presently working towards making further improvements to its current set of VR experiences to enhance user interactions.
2) Tracking Attendee Behaviours and Interactions
For an event organizer, building a network is what matters the most. And, to achieve that, knowing about your attendees and keeping track of them by evaluating how they engaged or interacted during an event is crucial. Today, advanced event tech is equipped with various analytics tools and platforms which make it easier to leverage insights on attendee engagement. Attendees can also know more about their peers' profession and business, and connect with them to expand their network.
With the advent of the Metaverse, the insights will only become more captivating. Events hosted in the Metaverse will produce crucial and more intensive information on the manner in which attendees engaged and interacted during an event, facilitating a more targeted networking between avatars through immersive experiences. However, event planners will need to ensure that the VR avatars of attendees mirror their real-life appearances and deliver actual facial expressions to match the overall experience with real-world social norms and standard networking activities.
3) Curated Spaces for Better Networking
In a virtual space, a platform can be scaled to accommodate thousands of attendees; whereas in the Metaverse, the VR spaces only duplicate and multiply as more users enter the VR rooms. Though VR spaces currently have not evolved to accommodate immediate or flash gatherings of people from various backgrounds, it can certainly be customized for exclusivity. The Metaverse can be thus leveraged by event planners to create dedicated spaces to host meetings or networking sessions for people from all walks of life. Platforms such as Mesmerise are into building specific VR templates that match the standards of a conference or a B2B meeting, while also providing custom settings for creating branding and designing campaigns.
With several platforms and tools arising to improve VR spaces, especially with the Metaverse being the focal point, event planners have the opportunity to redefine networking activities, making them more relevant and innovative.
Currently as we speak, the Metaverse is evolving and is creating limitless zones for people to take advantage of. Event planners need to identify this movement and utilize the flexibility it offers to get the most out of networking activities, helping attendees meet ideal prospects and build valuable connections.
This September, Eventcombo's flagship event, Eventicon 2022, will unravel all about the Metaverse and the potential within. Register at https://bit.ly/3bwo9Nu for impactful discussions with industry experts.