Best Practices for Hosting Memorable Webinars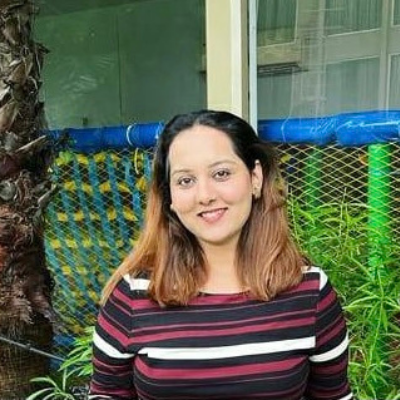 Jun 22, 2022 Ayushi Tiwari
Many organizations eagerly want to host webinars but are hesitant to do so as it requires certain skills and strategies to ensure high attendance and engagement. However, when crafted with a vision and proper planning, webinars can be extremely insightful and useful for professionals from multiple domains. In some cases, webinars prove to be mind-blowing and transformative.
But, in spite of this, the ratio of people actually attending a webinar to the ones registered isn't always considered a success. Low webinar attendance can be attributed to several reasons. While there might be, obviously, something personal on the part of a few attendees, many a time people drop out as there are usually too many distractions to stay focussed during a webinar. Another reason could be that there are just too many webinars and therefore people often sign up for them but later don't really attend. Also, when we talk about free webinars, sometimes they aren't perceived as valuable by an attendee.
The fact is, webinars are indeed an opportunity to stand out with awesome content, and if planned properly they can provide a memorable experience to attendees. In this blog, we will discuss some best practices to make your webinars engaging. However, before that, let us understand some important aspects of a webinar.
What is a webinar?
In simple words, a webinar is an online seminar and its most important elements include a presenter, host, audio and visual equipment, presentations, and an audience. A webinar is hosted virtually. A successful webinar demonstrates the following attributes:
Woven around inspiring content

A well-established

live streaming platform

A key to brand building

An important tool for lead generation

Provides lots of engagement opportunities between a presenter and an audience

Informative Q&A sessions to give attendees a chance to clear their doubts and share views
Once you take care of its important attributes, you must strategize to host a webinar that your audiences will love. Here are some best practices to focus on.
1. Take care of the audio quality
Audio is the most important aspect of a webinar. To make sure things run smoothly, one must take care of the following points
Choose the right location like a quiet or soundproof recording room. It is always wise not to use a wireless connection to avoid any technical sound glitches.

Keeping a technical assistant handy is again important as they can handle any technical hiccups quickly while the presenter's focus is completely on delivering content.

Using high-quality speakers, instead of utilizing build-in system ones, ensures the sound quality is top notch.
2. Have an impactful start
What is the best way to start a webinar? Of course, you introduce yourself and that can be made interesting through storytelling. Start by narrating your story, including what inspired you to reach this place. Your journey and struggles are something that people would want to know about. Also, such communications help in establishing trust and a connection with the audience.
Note: Keep the story brief, include surprises, and, if possible, conclude with an inspiring anecdote. Smile throughout your narration as it helps in keeping the voice elevated.
3. Craft interesting content layout
Content is the most important aspect of any webinar and, therefore, high editorial standards must be maintained. Since people attend webinars to learn something new, care must be taken to deliver on such topics which they find super interesting and useful. The audience should see the presenter as a source of authentic and authoritative information. One must fine-tune their presentations beforehand to avoid any mistakes or misinformation.
Note: To host an impactful webinar, the content should be narrowed down from a broad topic to a specific one to make it detailed and informative. Try sharing an advance survey to gather areas of specific interest or topics from your target attendees.
4. Hold your audience's attention
In today's world where digital notifications are constantly popping up, it is extremely difficult to hold the attention of an audience. The average attention span of a user lasts about 7 minutes, and, in case the topic is interesting, it can stretch up to 10 minutes. When it comes to webinar audiences, there are tons of distractions around them such as social media, emails, streaming platforms, etc. and so, it is important to have a meticulous engagement plan to not just grab an audience's attention but also to hold it for longer periods. If you want to deliver an amazing experience, take care of the following points
Make your slides light on text. Use infographics if possible and avoid overloading the slides with a lot of bullet points.

Give your audience an interesting mix of Q&A, ice-breaking sessions, some mini-tasks, and challenges such as a puzzle.

Include high-quality images to make the slides aesthetically appealing. Additionally include compelling videos and music, if possible.
5. Offer your products or services during the webinar as an add on
If your webinar is well structured, you can also find a spot to subtly pitch in your products or services to the audience during the course of your webinar. Well integrated pitches can make the audience more perceptive, arousing their interest about your offerings.
Points to keep in mind
The content of the webinar should be in line with your product or service.

Make sure to give a glimpse or demo of your services/products.
6. Use a conversational tone to personalize the webinar
Imagine having a conversation with a friend or your office colleague - what will be your tone and speaking style? Even during a webinar, it is important to know that you are not delivering a lecture. You are talking to nearly 50 attendees, who are humans with emotions. And therefore being creative is the ultimate key here. Try to visualize a friend while addressing such an audience.
A few more points to remember
Take breaks during the presentation and ask questions to the audience. This is a nice way to keep up interest and interactivity. People like listening to other attendees, while one person constantly speaking can get boring.

Incorporate humor. Include funny comments or crack a joke once in a while. However, care should be taken to include relevant comments only.
Webinars were, are, and will be always in demand. They offer a great platform for forming strong connections between your organization and potential/existing customers. By following the above-mentioned best practices, you can succeed in making your webinars memorable, engaging, and purposeful. Also, collaborating with an established event tech platform will ensure that you are utilizing all the required tools and customization options so your audience loves to keep coming back.
Take a look at our latest webinar How To Get into The Metaverse Events Business? which delighted a huge attendee base through interesting information and an engaging experience.