Ideas to Plan the Perfect, Sustainable Virtual Christmas Event for your Business or Community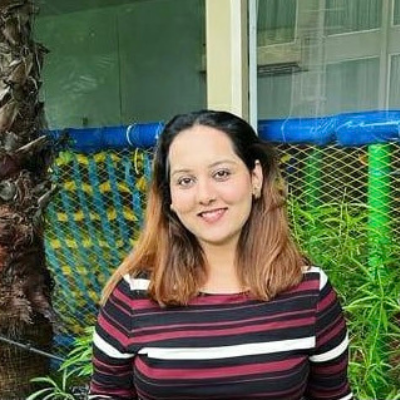 Dec 09, 2021 Ayushi T
'Tis the season of merry and cheer.' Amidst the hustle of the holiday season, friends & family visits – and an uptick in our remote work culture, this is an ideal time for a virtual celebration for your business and community. A virtual end-of-year bash is the best way to end a successful year.
A digital event can make the experience accessible for all your attendees. In a world where majority of work and social interactions have moved into virtual spaces, such celebrations are a great way to share the joy with your community of friends, family & office colleagues.
If you are planning to organize a holiday gathering with your customers or employees, take it up a notch with some of the below ideas.
1. Host a merry virtual book club meet
The Icelandic Christmas book flood tradition is also called 'Jólabókaflóðið.' You exchange books with each other and then discuss what you've read together!
You can allow each person to talk about their favorite read. Members can even exchange books ahead of the gathering. At the end, as an example, you can have a vote to decide the best business writer / book of the year to mix things up.
2. Host a virtual philanthropic drive
Many companies drive wonderful philanthropic activities. Progressive companies which are proud of their social responsibility and community building activities often have special recognitions or awards for employees who go above and beyond in fulfilling their duty as corporate citizens. While there are many community-focused activities to choose from, you can simply honor your team or individuals for specific achievements towards helping others.
3. Participate in a Christmas concert or virtual events
During the holiday season there are a lot of special concerts and live virtual events, and many of them are free.
This holiday season try creating a fun virtual Christmas party for your colleagues or employees on Fireworks™ by Eventcombo. It is the only unlimited virtual venue streaming platform with 24/7 helicopter support.
4. A virtual karaoke party
Spread some holiday cheer by hitting the right notes and organize an amazing karaoke party. Get participants to lip-sync the latest hits and maybe include Christmas carols too. Invite everyone so people can perform live. To complete this amazing experience, props like karaoke microphones and pre-delivered snacks can spice up the fun quotient.
5. 12 days of office Christmas
During these 12 days, drop off a little something anonymously for the person you have chosen to let them know they are valued. You can even record yourself while secretly plating gifts – later a compilation video of "12 Days of Christmas" can be shared virtually with fellow team members to countdown the cheer. Share this video with your fellow office members and inspire them to do something good for others. 😊
Are you looking to host and plan a best-in-class virtual and phygital event for your team this Christmas? Check out Eventcombo's events solutions and take your virtual gatherings to the next level.