Education Events Reinvented: In Conversation with Nicole Pearce, Assistant Director of Strategic Partnerships, at Kennesaw State University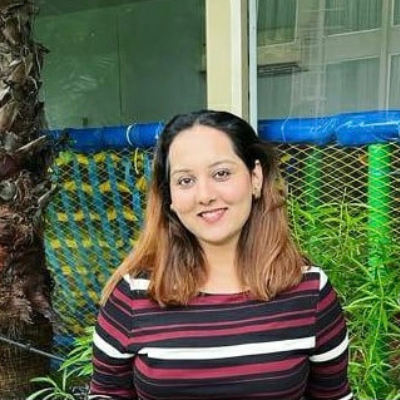 Oct 15, 2021 Ayushi Tiwari
The education sector has seen huge disruptions as institutions are using technology to overcome many of the challenges posed by the pandemic. 'Education Events Reinvented' created a sharp focus on one of the biggest paradigm shifts in education this year. The webinar was held on October 6th with Nicole Pearce, Assistant Director of Strategic Partnerships at Kennesaw State University on Fireworks™ by Eventcombo. In the live show, Nicole shared her experience of hosting a virtual career fair on the platform, and how the experience was a remarkable one.
Students at KSU had been facing major challenges in connecting with employers and participating in physical events such as career fairs. Nicole found the perfect virtual solution in Fireworks™ by Eventcombo. It enabled unlimited customization, easy navigation, hassle-free login, and provided ease of access.
The issue: Dealing with placement problems in a virtual world
There were several problems for which Nicole was seeking meaningful solutions:
Initially, KSU tried other platforms to no avail. For example, KSU hosted a career fair on Microsoft Teams, with 27 different meeting links. None of which connected students to employers. Not only was everything chaotic, but employers and students alike were frustrated with the poor technology.
KSU then tried Zoom Meetings. They later discovered it had haphazard privacy settings, which once again led to a chaotic scenario. Students couldn't get logged in, even from their campus email addresses. The event on Zoom was a total downer since only 12 students showed up, while 150 others kept attempting to log in.
Having tried and tested nine (yes, nine) different platforms, Nicole still had not found the perfect solution. After learning about Eventcombo, Nicole was finally able to find a solution, which resolved all of KSU's needs under a single dashboard setting.
Why Eventcombo became Nicole's first choice for KSU?
The advantages over other products clinched the decision
Virtual rooms for students and employers
2. Single "Event-as-a-Service" dashboard to manage every instance of the event
Students got a chance to meet multiple employers through virtual rooms. They were split into small groups and got a chance to interact with every employer, through rotating. The KSU event team was able to configure and manage everything from a central location.
Ease of access
The platform was running smoothly without anyone having prior knowledge of its functionalities. Navigation of the platform was smooth with the perk of a hassle-free login. No prior training was required.
2. A medium of strong networking
The virtual technology enabled students and employers to network with each other in meaningful ways.
If you or your organization are facing problems, Fireworks™ by Eventcombo could be your one-stop solution! KSU now plans to use the platform not only for organizing big events, but also small webinars, conferences, and round table interactions too.