How Event Tech Solutions are Reinventing Education Events: 5 Strong Factors to Consider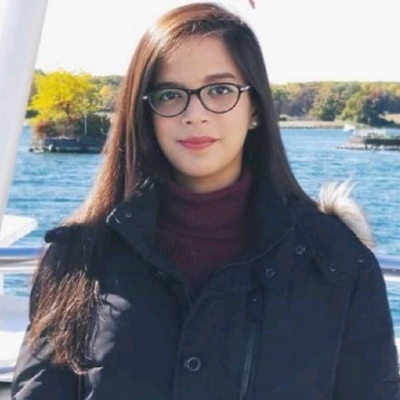 Sep 09, 2021 Maham Shubair
The disruption caused by the pandemic has made the education sector, among so many others, more creative in its ways of hosting events, education, and student engagement.
Research has shown that choosing the right tool for an event can increase attendance by 20%, so imagine what the right tool can do for education!
Peer Reviews Say It All
People learn from mistakes, but if you can learn from other's mistakes you're already ahead of the game. Having the benefit of learning through another buyer's experience can be crucial in choosing the right event management software solution for your next education event. After all, if you choose the wrong tool, you jeopardize a learning opportunity of hundreds of young minds.
Kingscrowd is an organization that offers an unbiased opinion for tech startups globally. It is a stellar first-rating service that provides analytics and research for investors and consumers alike to choose the best tool for their needs. And they have given Eventcombo's event management solutions and services 5-stars, as it is a comprehensive one-stop-shop for all event management needs.
Name the Price!
According to a Databox statistic, price is one of the eight factors which play a massive role in a consumer's overall decision to purchase a software and/or tool. Most consumers on budgetary restrictions prefer to know the price of a tool before they make their decision. More and more SaaS companies are making the conscious decision to not mention prices on their websites, they are showcasing their software and tools instead. In this case, it is important to contact the sales team and discuss pricing so you can make an informed decision without lacking this key piece of knowledge. Once you have done that, compare them with each other and choose the best based on your preferred features.
Choose Longevity Over and Over Again
The biggest factor in choosing an event management software solution is its longevity. Sure, a comprehensive solution can make your education events fun, but remember what is at stake here and that is the education of young minds. A solution that is capable of not just offering stability and reliability, but is also capable of evolving and integrating your legacy systems down the line is definitely the right fit for your next education event.
Did We Hear Someone Say UX?
No matter how comprehensive your guidelines are, there will always be a learning curve involved when it is the matter of parents, students, faculty, and staff using your event solution. How it looks, feels, and can be navigated plays a big role. A solution with a user-friendly interface translates into higher levels of productivity and saves time!
What about after the event?
You've put loads of time into planning the event, finding speakers, and finding the perfect sponsors...now all you need to do is host the event! WRONG! When your event is over, your job might seem like it's finished, but it's not. Post-event, you need to keep engaging with speakers, sponsors, and attendees. This is arguably just as important as your pre-event work. So, when you're looks for the perfect event software solution, don't forget to check out what features they offer for post-event engagement!
Happy event software solution hunting, folks!