"Life After the Jab" Join the Discussion with Dr. Vin Gupta of MSNBC: Part of Eventcombo's Unfinished Business Series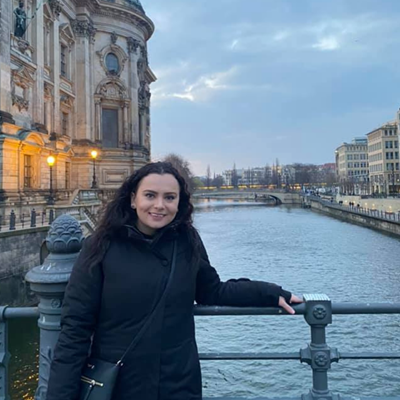 Apr 16, 2021 Caroline Keane
"Life After the Jab" is virtual programming within Eventcombo's Unfinished Business series, aiming to create discourse around pressing issues about life post-vaccine. Eventcombo's CEO Saroosh Gull discusses these issues with medical, psychology, and economic experts, to spark ideas and conversations. The first installment of "Life After the Jab" goes live on Tuesday, April 20th at 1:45 pm EST, with keynote speaker- MSNBC's Dr. Vin Gupta MD, MPA, MSc.
Dr. Gupta is a Pulmonary / Critical Care physician, a Major in the United States Air Force Reserve Medical Corps, and was previously a professor of Health Metrics Sciences at the Institute for Health Metrics and Evaluation (IHME) at the University of Washington. Dr. Gupta is also a medical news contributor for MSNBC. On this installment of "Life After the Jab", Dr. Gupta will discuss what health and safety planning can be done to ensure a positive return to in-person work. Other topics include, how long we should continue to socially distance and wear face masks, what the future looks like for the events industry, and more.
Dr. Gupta will be joined by Dr. Rajvee Vora for a panel discussion on the safety and efficacy of the COVID-19 vaccines. They will also discuss the trending topic of blood clots in relation to the Johnson and Johnson vaccine.
In today's world, virtual events like "Life After the Jab" are key to facilitating conversation and disseminating information among communities. These are the forces that drive public opinion on important topics like the issues the U.S. may face in a vaccinated society. Complex social and economic issues require this conversation for an educated society in which members can fully participate.
In a world plagued by a virus, virtual events are exactly the way to bring people together and spark experiences similar to these. Eventcombo is proud to launch this nationwide event series.
For any topics related to the pandemic that you would like to suggest, please email ChiefIdeaOfficer@eventcombo.com.
To register for the upcoming event, click here. This event is open to the public for free and will be hosted on Fireworks™️ by Eventcombo.