5 Star CEO Saroosh Gull: Your Employees Deserve Recognition!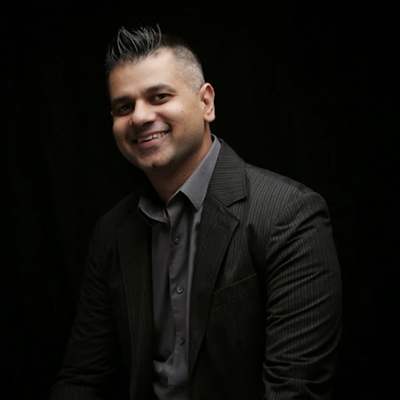 Mar 05, 2021 Saroosh Gull
In our CNBC-centric world, every day seems to be CEO appreciation day, but every year on March 5th, is Employee Appreciation Day. Although I praise my employees (i.e., team, family… I don't like the term employees) whenever possible, it is important to make March 5th an extra special day for the people who help your organization go 'round.
As founder and CEO of Eventcombo, I have many duties, but the most important is taking care of my team. Interestingly, as we operate on a completely distributed model (yes bureaucrats, it is possible), I have never met many of them in person.
Eventcombo is a next-gen event management and attendee management platform for virtual, in-person and here's the buzzword for 2021 and beyond: hybrid events. Due to this, I have employees spread throughout the globe, from Chicago, to San Diego, to New Delhi, to Pittsburgh, to St. Petersburg, which makes communication extra challenging. I don't mind over communication so it works.
Over the years, I have heard the same advice "Make your employees feel like you care" and my response is, "Make them feel like I care? No, genuinely care." Many of my colleagues in leadership positions fall short in showing they care, although this might be because they are trying to posture. That is the root of many problems. A faux display of caring and appreciation will run out of fuel quickly.
One way I demonstrate my investment in the success of my team members is communicating with them via Meets (yes, I am a big fan of Meets), Fireworks, or in person daily. This is key, because when your employees are successful, so is your company, and so are you.
I like to discuss business but it tends to come up naturally as the conversation is always human-centric, rather than process-centric. We are all familiar with the invisible walls that exist between bosses and employees and these inaccurate ideas of employees and bosses often go unaddressed. I am a real person with a real life, hobbies, and a family, as are my employees. In some instances, it is unfortunate that many of us lose sight of these facts, without which, we would not be who we are. Especially working in a virtual environment with "quick hit" 15 minute calls each day about the latest updates, we've lost the small talk aspect of work, which contributes to the work environment being natural and harmonious. Keeping up to date with major events in your teams' lives is honestly interesting, and it also helps you get a better understanding of why and how they're producing the way they are. If they have an illness, or have had a recent death in their family, that could be the simplest answer to why their work has been lacking the typical spark. If their work seems to have taken on a much more robust trajectory, maybe they've just gotten engaged or had a personal achievement. It's important to keep up with these events and support your team in either aspect.
One thing I always like to mention in discussions with my team is that my Meets office door is always open for a virtual get together. Yes, a few 10 minute chats take up some time, but make up for so much more in terms of relationship development. The benefits of listening are endless!
My ultimate hope and goal for all of my team members is that they become leaders themselves. My job is to challenge them when they are catching on, which is something they can use to leap forward. Challenges are the way to growth, and who does not want to grow? I hope they learn from watching the way I lead, but also take guidance from the challenges that are given to them, sometimes they are forced to lead.
One of my greatest leaders once told me that he wished I would put him out of work. That stays with me every day. A confident leader wants his team members to become so capable and develop enough confidence to one day replace them. If we can all aspire and inspire in this way, imagine the possibilities for the growth of your business and the growth of your team.
Here are some takeaways from my approach:
Create leaders by giving leadership tasks and ownership

Be wrong. I am always happily wrong. It is a small price to pay for always pushing forward. Society places an incorrect stigma around being wrong, it is actually empowering if practiced honestly and with integrity

Encourage your team to take risks
If you lead by following these three key points, you will experience the positive effects this type of leadership has on your team. Success comes from following (pushing, not pulling) your team to success.