Planning Virtual Conferences & Events: Do It Right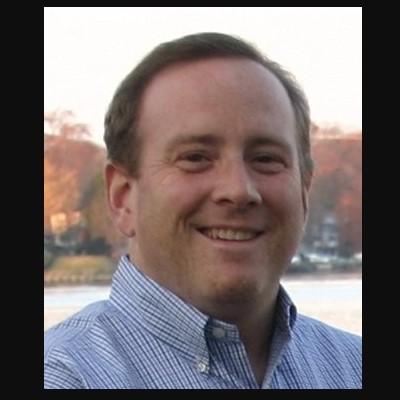 Jun 04, 2020 Tom Johnson
The ongoing COVID-19 pandemic is forcing our industry to become even more innovative towards producing high caliber events. Since it is highly risky to gather at in person events into the foreseeable future, connecting virtually has become a sought after activity. Some argue that virtual events will finally establish dominance over their in-person counterparts. Some historically popular in-person events may actually remain virtual forever. The impact to society is real and perhaps in a positive way when it comes to events. When the pandemic struck, some organizers, instead of cancelling or postponing, pivoted into virtual events.
With that being the case, a majority of event creators (approx over 60%) still have never planned a virtual event before. But like anything, with the appropriate support and guidance, it is a matter of simple execution.
To help make this transition easier, here are some tips and strategies for transitioning to virtual events.
What Are Virtual Events?
Digital-first or virtual events live online. All attendees, sponsors, and speakers join the online environment instead of being in one central, physical location. Virtual events can be simple, like a webinar, or more complex and include multiple speakers, sessions, and entertainment — similar to a conference or trade show.
Before jumping into creating your own virtual conference or event, it's important to know some of the benefits.
The Benefits of Virtual Events & Conferences
There's been some pushback when it comes to transitioning from live to virtual events, and it's mostly based on the assumption that they can't provide the same value as live events. But that's simply not the case. If done correctly, a virtual event can be engaging for attendees and sponsors, facilitate revenue opportunities, and demonstrate ROI.
Some of the benefits of virtual events include:
1. Save Money: You can save on a venue, catering, entertainment, and printing costs while your attendees won't have to travel, book a flight, or hotel.
Revenue Opportunities: A virtual event app can include monetized ad space, such as branded banner ads and splash pages, and sponsored push notifications. You can also add sponsors logos to your live stream.
2. More Eco-Friendly: With no need for travel, your event won't contribute to fossil fuel emissions. You'll also be able to save a huge amount of paper and printing costs.
3. Reach a Larger Audience: With a virtual event, you can reach a much larger audience, far bigger than even the largest venue can hold. And since travel isn't an obstacle, attendees can join from anywhere around the globe.
How to Pivot to Virtual Events
At this point, you're probably wondering how to begin. It can feel daunting, especially if you've already planned out your live event. Remember, the key word here is "pivot."
Planning a virtual event has a lot of similarities to planning a live event. Instead of choosing a venue, you'll be selecting an online platform and/or a virtual event app to serve as the hub of your event. If starting from scratch, you'll still book speakers and line up sponsors. If pivoting from an already-planned live event, transition your existing speakers and sponsors to the virtual experience.
Here are some things to be extra conscious of when planning your virtual event.
1. Communicate Your Virtual Event Plan
It's extremely important to communicate your plans with your attendees and sponsors. The more lead time you can give, the better. This is new for most people, and you may face pushback at first. It's only natural.
Make sure and communicate the reason for your change (it's likely COVID-19), and be prepared to answer questions about how you'll address attendee networking, engagement, and sponsorship opportunities. They can all translate to a virtual event—more on that below.
Also make sure to keep communication constant leading up to your virtual event. Send reminders using multiple channels—email, text, and social media. If you're using an event app (highly recommended) keep attendees and sponsors up to date with regular push notifications.
2. Use or Repurpose Existing Content – If Possible
If you've already spent countless hours planning your live event, don't let that hard work go to waste. Your speakers have already made arrangements to participate in your event, so they'll be available for the virtual event. The same goes for your content. There's no point in designing new sessions when going virtual, you just need to adapt them for online viewing. You're already stressed (and pressed for time), so focus on repurposing your existing content.
3. Test Your Virtual Event Technology

Being online and using different platforms and software means you need to double (maybe even triple) check that everything works properly before your event takes off. Don't forget to:
Check mics
Check video quality
Check internet connection (consider using an ethernet cable)
Check and see if everything is being recorded
Check links and presentation slides
Promoting Virtual Events
Make sure your attendees know that you've made the pivot to virtual! If they don't know, your attendance numbers are definitely going to drop. Post the registration link on your social accounts every day of the week leading up to the event. And if you want to post sooner, that's alright, too — you know what works for your audience!
Besides social, also be sure to let your email subscribers know about the change. Chances are they'll be most excited to register. And you can get creative too. Invite them to an online pre-event happy hour or create an online community where they can meet and chat with other attendees.
Choosing Virtual Event Technology
A virtual event can come in many different formats, so you'll need to determine the full scope of your event in order to pick the right technology. Are you hosting a small meeting or webinar? Will your event include thousands of attendees, multiple sessions, and speakers? Will you have sponsorship at your event? Do you want to promote networking?
There are several event technology options, and choosing the best fit for your particular event is key to pulling things off.
Virtual Event Technology for Webinars & Meetings
Webinars typically last only a couple of hours, and while they often feature multiple sessions or speakers, they're shorter and more succinct. Webinars can occur live, or be pre-recorded and sent out to attendees at a later date. The content is often instructional or educational. Many webinar platforms include the ability to record programming, meaning attendees can view the content on demand.
Tech options specific for webinars include:
Zoom
Streamyard
GoToWebinar
Google Meets
WebEx
Live streaming is a good option for virtual events that include multiple speakers and sessions. As the organizer, you'll use a live streaming platform to remotely connect your attendees with live programming. Like a physical event, attendees can pop in and out of a session, and depending on the platform you choose, engage with speakers and programming in real time.
Tech options specific to live streaming include:
Twitch
YouTube Live
Facebook Live
Periscope
Vimeo
Dacast
Brightcove
Think of these virtual platforms as your new venue.