Siia Events Brings Immersive Experiences To Both Corporate And Children's Events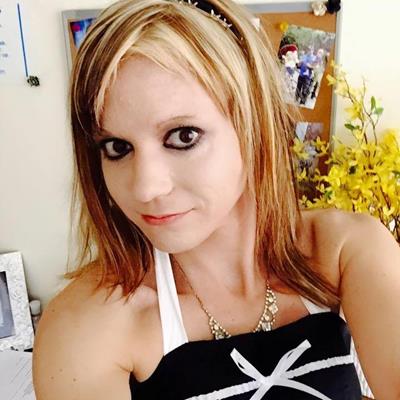 Jul 11, 2017 Dr. Kristina Nelson
If you're planning an upcoming party for your child, or you want a new edge on your next corporate event, then consider contacting Siia Events. Siia Events plans each one of their events with the concept of creating an immersive theatrical experience for all guests. With a focus on bringing alive all five senses of each guest, Siia Events brings both creativity and fun into every party they plan.
The founder of Siia Events, Anastasiia, is a Ukranian-born event planner who fell in love with comedic theatre while growing up in the Ukraine. Beginning as an actress, she later started to manage theatres, and also dabbled in fashion, sales, and real estate until she discovered her true dream job—creating and organizing parties for children. Anastasiia also works for private parties and corporate events of all kinds, with the goal of creating a true immersive theatrical experience. Anastasiia also works with her clients to make sure they get their unique vision and needs for their events met.
What Is An Immersive Theatrical Experience?
Anastasiia's creates a framework of theatre that others, from children to adults, are to become part of. Each performance at any event offers guests the fun of using all of their senses to fully immerse themselves into Anastasiia's performance. Guests get to see, smell, feel, touch, and hear things they never experienced before, creating a magical feeling and letting adults re-experience the child inside of them.
Siia Events' Services
Siia Events offers event planning for both private and public events. Below is a breakdown.
Public Events:
Kid's Shows. These events bring theatrical stage shows for children that include actors, magicians, and clowns. Children's birthday parties include a full birthday party celebration with a cake and games. For parents planning a child's birthday party, they will be able to rest easy and enjoy the event stress-free.
Grown Up Shows. Grown up shows provide an innovative dinner theatre show, tailored toward adults. Shows include fire catchers, magicians, and acrobats. Also, the staff of servers bring food and beverages while staying in character.
Private Events:
Kid's Celebrations. For this event, you get to help create a scenario with Siia Events for your child, picking a fairytale-like celebration. Siia Events will help you with décor, entertainment, games, and help lift your stress level as a parent.
Grown-Up Celebrations. In these events, an event is planned around a fantasy scenario. Siia Events helps plan every detail around your unique requirements.
Corporate/Fundraising Events. Siia Events gives you a fun way to plan your next company party, creating an event around a unique theme of your choice.
For more information on Siia Events, please visit their website.
Create An Event With Us Today!
Create an event with EventCombo. It takes less than 5 minutes. We are always here to help you with all of your events. To learn more about great events, festivals, venues, and much more, then stay with us here at EventCombo.