Lower East Side-Where True New Yorkers Go to Play
Apr 08, 2017 Tara Geigel
Are you a recent NYC transplant that is looking for a fun night out without dealing with the typical touristy spots? Avoid Midtown and head down the Lower East Side, or LES, as is known to the locals. The LES has a rich culture and you could find the best low-key bars in the area. While it may seem like a hassle commuting downtown, it's definitely worth it. Whether you're looking for a speakeasy or a dive bar, you'll find every type of bar in the Lower East Side. Locals flock to these bars to avoid big crowds and for a more intimate time with loved ones or friends. Clear your schedule for Saturday night and check out these five fun bars:
Nitecap

This bar is definitely one of my favorite haunts in the LES. If you're looking for an intimate, cozy bar, then Nitecap is for you! When you first walk in, the lighting is incredibly dim so make sure to use your flashlight on your phone to check out the extensive drink menu. The drinks are well-crafted and served to perfection. The music is pretty good and the bar gives off a speakeasy vibe. If you're looking for an intimate date spot, then I would highly suggest coming here! Check Nitecap out here.
Arlene's Grocery
For all you music junkies, this bar is a must-go! They offer amazing happy hour specials that'll have you come back for more. You'll find a separate room where bands go to perform. Also, if you want to release your inner rock star, check this bar out on Mondays where a Rock n Roll Karaoke night brings in all the locals. Check Arlene's Gorcery here.
The Bar Belly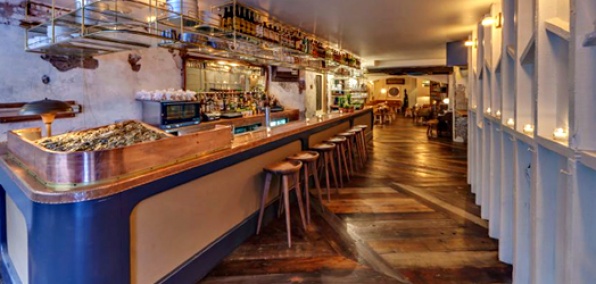 Mostly locals and young professionals frequent this bar, which offers $1.50 oysters and $10 mixed drinks for their happy hour. The Bar Belly has a cozy feel and is perfect for a date or catching up with friends. They even have an awesome jazz band that makes this bar a gem. Check the Bar Belly out here.
169 Bar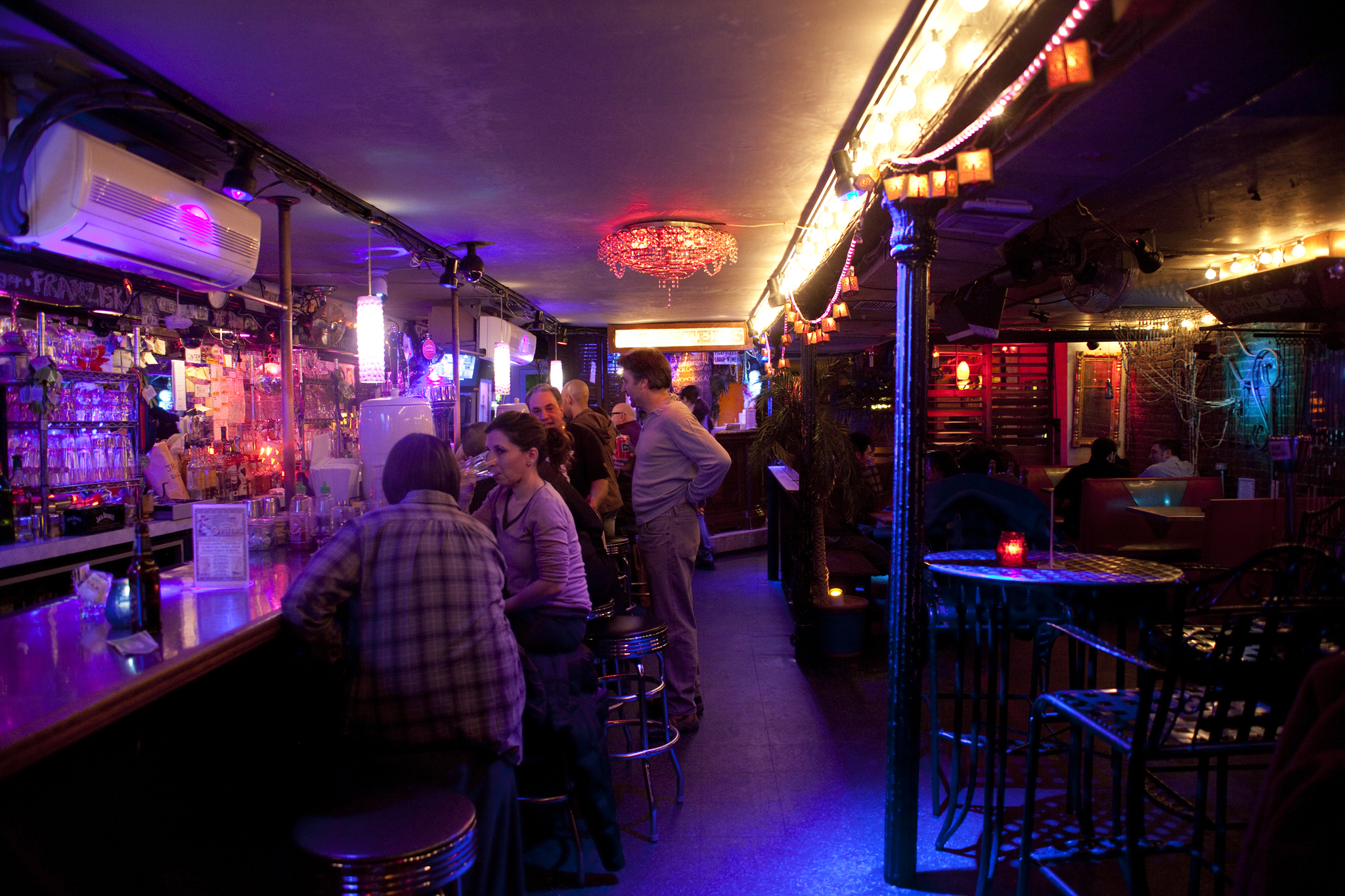 Known for being a locals spot, the 169 Bar is a total dive bar. Stop in for their happy hour as they have $5 beer and shot specials! They have an extensive beer list and a variety of fruity cocktail to fit the Tiki theme in the bar. You could also hear your favorite top 40 hits to retro pop to hip-hop. If you want to check out an authentic local bar, come here!
Bar Goto
Who doesn't love sushi and amazing cocktails? This bar is known for crafting their unique spins on classic drinks such as the Tom Collins or a Bloody Mary. The venue is very sleek with dark, cushioned seats and a well decorated bar area. They also offer delectable bar bites such as Miso Wings, which is delicious! Check out Bar Goto here for more information.
Check out EventCombo for more lists on bars in NYC! With a bevy of bars in the Big Apple, we're here to help you narrow it down to the best bars in town!