EventCombo's Guide to the 10 Best FREE Valentine's Day Events in San Francisco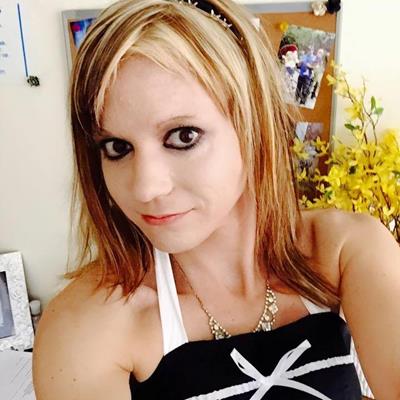 Feb 13, 2017 Dr. Kristina Nelson
The northern Californian city of San Francisco is known for its hilly atmosphere, location near the Pacific Ocean, historical Golden Gate Bridge, Victorian style houses, and world famous cable cards. The most famous skyscraper located there is The Financial District's Transamerica Pyramid. Another historical building found there is the former prison of Alcatraz, located in its bay.
This year, the Bay Area has a lot of fun in store as there are tons of hot and FREE events to offer on Valentine's Day and EventCombo has them here for you to check out!
So what is there to do on Valentine's Day in the city by the Bay that is both free and fun?
Valentine's Friday at the Holy Night Club. - At the Holy Night Club, you can enjoy hip hop music all night long. The show features Romeo Reyes and Bryan V, and a venue that plans on pampering its crowd.
Valentine's Day Sock Hop at the Presidio Officer's Club. - Want to travel back in time to the 1950s for an enjoyable dance night with your Valentine? This popular yearly dance event is sure to be both entertaining and romantic.
The "Be Your Own Valentine" Health Fair at Umpqua Bank - The theme behind this event is inspiring people to be good to themselves so they can be good to others. The health fair offers a variety of free goods and services hoping to inspire people to get healthy.
Mya Live on Valentine's Day at the Empire Room. - Want to see a power singer and a fantastic show at an amazing venue? Then you are sure to enjoy this Valentine's Day event with a Grammy Award Winning singer.
SFCAC Open House and Family Valentine-Making Workshop. - This event is for families and children ages 3 to 8 and focuses on making Valentine's. If you have small children, this event should be enjoyable for the whole family.
America's Top Model Justin Kim Hosts #AMBSFTTAKEOVER VALENTINE'S EDITION at The Roc. - Justin Kim hosts the sixth round of #AMBSFTTAKEOVER Valentine's Edition.
Romantic Valentine's Day Lunch with Zigi Baci at Marin County Mart. - For a special meal, you and your Valentine can dine while listening to the romantic Italian music of Zigi Baci.
MCM Farmer's Market Saint Valentine's Festival at Marin County Mart - The MCM Farmer's Market provides fun and entertainment for the whole family to enjoy. Child friendly and full of activities, you and your loved ones are sure to have a great time.
Luvidya's Happy Hour at Jones. - If you want to enjoy Valentine's Day in the company of others, Luvidya's provides a fun happy hour event that will allow you to connect with people and provide you plenty of social time.
Galentine's Yoga Class at Athleta. - Mothers, daughters, and sisters of all ages are invited to enjoy an in-store Yoga session.
For more information about Valentine's Day events, stay with us here at Eventcombo. Here at Eventcombo, we not only provide you with helpful event information, but also give you the option to sell your tickets online in order to increase your ticket sales.