Get Groovin' Is The Band To Rock Your Next Event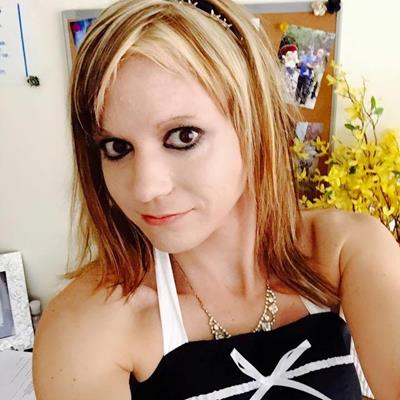 Nov 30, 2016 Dr. Kristina Nelson
Do you love Top 40 Dance Entertainment and need a rocking band at your next event? For an awesome performance, consider San Diego cover band Get Groovin', a female-fronted band that can provide you with an amazing variety of music. Their song performances include 80s music, rock, modern pop, classic rock, and disco. Known for their massively entertaining performances, Get Groovin' will stir your event's crowd with both fantastic music and choreography.
The founder of Getting Groovin' is Sandy Shaner, a talented entertainer who since the age of fourteen, has studied a multitude of performing arts. These artistic endeavors include dancing, singing, writing, and performing. Her personal love of the 70s and 80s rock music created her musical influences so much so that her band has nicknamed her their "Rocker Girl." Her "Rocker Girl" roots not only give her the foundation for her inspiration in music but have also led her to perform with some well-known great musicians, like Jefferson Starship and Tesla.
Stephanie O'Dell, who does vocals and dance for Getting Groovin', brings the band her music inspirations from the 70s, which include Disco and Soul. Possessing a solid background in music, Stephanie earned a Bachelor in Music and Voice from the University of Michigan. To keep her musical roots solid, she continues to study opera and soul and enjoys singing her music with soul. People have compared her singing style to Donna Summer since she has a soft, sultry tone to her vocals that also brings with it a touch of sass.
On Bass Guitar for Getting Groovin' is Craig Harris, who started strumming the electric bass at 16. Before coming to California in 1978, he resided in both Ohio and Florida, playing for various rock, R & B, and funk bands. After arriving in California, he continued his endeavors in all of those genres of music and has been infused within the local music scene for over twenty-five years in San Diego. Known for being a groovy player, Harris should get your crowd moving at your next event.
Esteban Vasquez possesses an amazing track record as a performing drummer as well as in the studio. His drum track recordings include over seventy different label CDs. He also toured with Latina Pop star Carla Morrison for three years.
Stay with us here at Eventcombo to get all the latest updates on the talent you can hire for your next event. Not only do we give you up to date information on the top local bands at Eventcombo, we also provide you with the ability to sell your tickets for your next event.