Tuesday December 31st, 2019 - 50s & Over New Year's Eve Party 2020 at The World Bar NYC 2019 located at 845 United Nations Plaza NY, NY 10017
This year we are planning a special separate evening for our members 50+ to ring in the New Year surrounded by your peers! Realistically, do you want to be in a room surrounded by 20 year olds and listening to loud hip hop all night??!! Let's face it's a pain deciding on what the best New Years Eve Party is for you. There are hundreds of choices that have a vast array of pricing and packages. We have been hosting New Years Eve parties at the World Bar for almost 11 years and we think this is the perfect place for this event. It is our mission to put together an evening that you won't forget and will be glad to have attended for a great price. Read on if interested.
*Prepay Only Event. Must purchase in advance to attend.
What to Expect:

The World Bar is a nice lounge on the ground floor of The World Tower on the corner of 1st avenue and east 48th.
We have the entire room reserved for our group.
We will have hot and cold appetizers starting at 8:30pm while they last.
Our NYSN staff will be on hand to welcome you and introduce you to others in the group.
We will have ice breaker games with prizes so that you'll get to meet others at the party.
DJ Billy Bonds (Studio 54 Fame)
Generationally appropriate music will be played at conversational levels until we start dancing. Classic party tunes, pop, rock, dance, hip hop, etc. THERE IS NO FORMAL DANCE FLOOR. If you wish to dance the space to do that will emerge organically as the night goes on.
Coverage of the Time Square festivities will be on the monitor.
Champagne toast at midnight.
Not overcrowded. We will limit attendance to make it comfortable for everyone there. We don't want a hot sweaty/atmosphere. The room holds 125 people comfortably but we will only sell 100 tickets.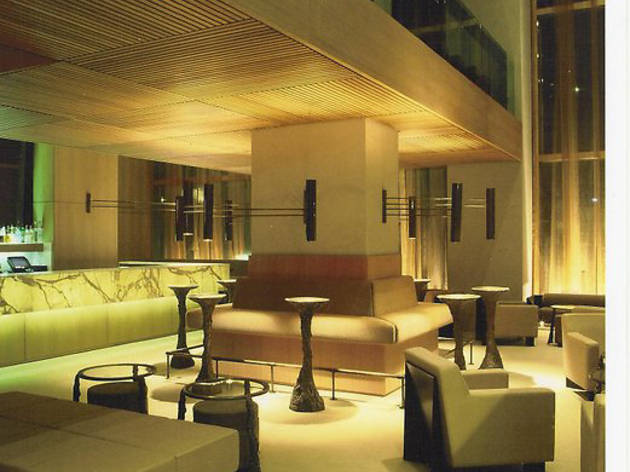 Speakers
{{ key == 'null' ? '' : key}}
{{speaker.FirstName}} {{speaker.LastName}}
{{speaker.JobTitle}}
{{speaker.MemberName}}
{{speaker.Description}}
Frequently Asked Questions