October 2019: The Art of Public Speaking | BostonSpeaksSeries
Public speaking is vital to your success, professional growth and ability to lead. Every time you speak in public, it builds your confidence and gives you a chance to move your audience to take action. The way you speak, the way you express your thoughts, even the way you move on stage determines how well you can communicate with others. Join us for our October BostonSpeaksSeries to learn more about how these successful panelists present themselves in public, how they persuade others and get some tips on how to fire up that stage with confidence.
RSVP here: https://www.bostonspeaks.com/bostonspeaksseries
TAKEAWAYS:
How to gain more confidence in public speaking
How to be persuasive when you present in public
Build relationships and network with panelists, business professionals and entrepreneurs from Boston
Q/A with panelists
The BostonSpeaksSeries is a panel breakfast series for the entrepreneurial and business community. First Friday, every month. Learn more about BostonSpeaks.
AGENDA:
8:00-8:15 AM: Breakfast, Networking, Chit-Chats
8:15-8:20 AM: Introductions/Announcements
8:20-8:45 AM: Special Activity 
8:45-9:45 AM: Panel Discussion
9:45-10:00 AM: Closing, Shout-outs, Networking
***A Link To Tune-In Virtually Will Also Be Provided The Day Before***
PANELISTS: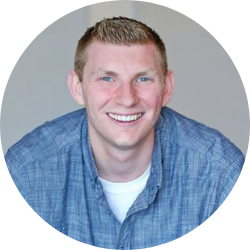 JOHN LOGAN, MAGICIAN AND CREATIVITY KEYNOTE SPEAKER
John's mantra in life is '''impossible' is just a word". That's no surprise since he is a professional magician who performed on America's Got Talent and was also nicknamed the Team Magician for the New England Patriots. 

In addition to being a magician, John is also a keynote speaker who demonstrates the importance of perception & creativity in leadership development, but uses his background as a magician in his keynotes so the audience learns in a fun way.

When he's not performing magic or traveling to leadership conferences, he produces video for NewView.Media, a video production company located in Boston. As the Executive Video Producer, he collaborates with brands that have mission-oriented causes. NewView.Media has helped raise over $4 million in campaigns and produce marketing, fundraising, and event videos.
Website: www.JohnDukeLogan.com | Twitter/Instagram/Facebook: @JohnDukeLogan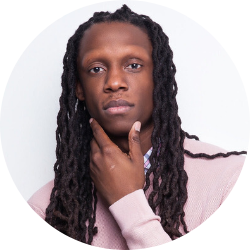 KURT FAUSTIN, FOUNDER OF THE RECIPE SUMMIT
Kurt Faustin is an influential speaker and thought leader. He has worked with publications and outlets from Strong Women Strong Girls, Boston Public Schools, Boston Pre-Release Prison, and the Huffington Post. Kurt has an unwavering commitment to ensuring permanent change within the mindset. He is a prominent orator that discovered the philosophy called Emotional Empowerment which empowers your emotions to help drive you towards your success. Thus speeding up the process of turning your dreams into reality. The depth of his talks ranges being intimate with your dream to taking your next step to make come to fruition. Just as important, his talks help remove the mental barriers of stress that hold people back from striving towards their goals.
IG: kurtfaustin | FB: Kurt Faustin | LinkedIn: Kurt Faustin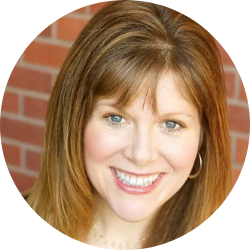 MARCI NAULT, FOUNDER OF E2T ADVENTURES
Marci Nault has been a keynote speaker at large conferences. She was also featured on NPR, Good Day, and multiple magazines, newspapers, and radio shows.
In 2008, Marci Nault made a list of 101 dreams and began to pursue them with everything she had, breaking society's rules along the way. On her journey to complete her 101 dreams she became a published novelist with Simon & Schuster with, THE LAKE HOUSE, a competitive figure skater, a salsa performer on international stages, a real estate investor, and a white water kayaker.

Facebook: @MarciNault | IG: @e2tiamadventure.marcinault | YT: Marci Nault E2T Adventures | Apple Podcasts: E2T Explore, Experience, Thrive

Your Host: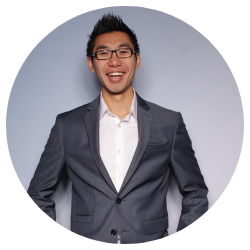 KIT PANG, FOUNDER OF BOSTONSPEAKS
Kit Pang is a Communication Expert TEDx, Inbound and Keynote speaker, the host of the BostonSpeaksSeries and the founder of BostonSpeaks. He is on a mission to help individuals become exceptional speakers and communicators. He started this monthly breakfast series in order to build a community where entrepreneurs, business professionals, workaholics and individuals could come together to get motivated, learn the latest tips and discover new insights. @kitpangx www.bostonspeaks.com
Speakers
{{ key == 'null' ? '' : key}}
{{speaker.FirstName}} {{speaker.LastName}}
{{speaker.JobTitle}}
{{speaker.MemberName}}
{{speaker.Description}}
Frequently Asked Questions