For Startup Founders:
Every startup's success stories starts with a Big IDEA, and every Big Idea needs great Cofounders to convert the dream into a reality. It takes years to do everything on your own, and technology in particular is not an easy task. Taking the Big Idea into a viable business plan requires a team, and having the right Tech Cofounder can shrink your roadmap.
By the way, do you have a Tech Cofounder for your Startup? If not, would you like to find different options for potential cofounders all in one place? If that's your next step, then it is THE Event for you.
How to participate as a founder: Prepare a 90 second elevator pitch on your company, and what you are looking for in an ideal tech-partner. You may use 1 or 2 slides for your presentation to talk about your Startup idea (very high level; non-NDA), or tech product you are planning to create and the skills required. We will guide you with the rest.
For Tech Geeks:
Have you had great success in your career as employee? Have you created great websites, mobile apps, cloud SAAS or any software product? Alright, what is next? Have you ever thought about being part of Next BIG thing? Do you have passion for Startups? Then it's THE Event for you. We all can find some free time apart from our full time job, family and fun. Let's convert your free time & your Tech skills into a valuable investment, into a startup that could change the world tomorrow. It's a kind of investment that could get you great returns including equity, strong network of entrepreneurs, business experience, and of course recognition in the tech community. If its sounds like something you'd like to explore, join us for the event as a Tech Cofounder prospect. Listen to the startup's ideas and pick one that you think is the best fit, chat with the founder to find out if you'd be a good match, and get the ball rolling. Share this event and join us!
Agenda:
6:00 PM - Kick off and Introduction
6:15 PM - Rapid-fire Startup founders 90 seconds presentations.
7:00 PM - Quick introductions for Tech Cofounder Prospects.
7:15 PM - Private meetings between Startups and the Tech CoFounder Prospects in separate tables.
8:30 PM - Conclusion & Networking.
Location:
MakeOffices, 350 N Orleans St #9000n, Chicago, IL 60654
Sponsor:
This event is sponsored by MakeOffices.
Flexible, Affordable Coworking Space in Chicago
Location. Amenities. Community. Value. More than just a coworking space in downtown Chicago, MakeOffices at the Loop gives you the resources you need for your business to be successful. That's why startups and small businesses, freelancers to Fortune 500s choose MakeOffices as their workspace solution.
Visit http://www.makeoffices.com/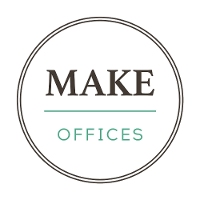 Speakers
{{ key == 'null' ? '' : key}}
{{speaker.FirstName}} {{speaker.LastName}}
{{speaker.JobTitle}}
{{speaker.MemberName}}
{{speaker.Description}}
Frequently Asked Questions