In this informative and engaging program, Diane Darling will give a talk about networking, and throughout the talk she'll step out of character as a speaker and explain how she crafted that part to the speech. You'll walk away from this session with a greater understanding of how to structure a talk as well as tips on how to network.
TAKEAWAYS
How to open a memorable and engaging talk
Ways to overcome nerves and anxiety when speaking
How to stay focused when audience members are on their phones
Why so many people dislike networking
How to follow up and stay in touch (without stalking)
INSTRUCTOR: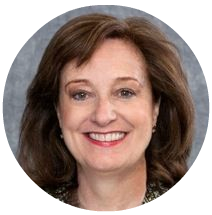 Diane Darling knows the value of relationships and how to build them.  The author of McGraw-Hill's definitive book on networking, The Networking Survival Guide. Diane speaks and trains thousands of people each year on ways to build relationships, leading to opportunities and growth.  She believes that now, more than ever, in today's fast-paced competitive world, anyone can leapfrog their way to successful relationships once they master the art of networking.
Diane's first book went into a 2nd printing just 90 days after the book hit the shelves. The book has been translated into Korean and Taiwanese. Two years later, McGraw-Hill published her 2nd book, Networking for Career Success which has since been translated into Chinese, Japanese, Indonesian, Portuguese, and Thai. More recently, The Networking Survival Guide was released in 2nd edition and Kindle format.

BostonSpeaks is dedicated to enhancing your communication skills to drastically improve your relationships, self-awareness and professional success.  Learn more about you can improve your communication skills and public speaking through coaching and classes by visiting our website. www.bostonspeaks.com | @boston_speaks
Speakers
{{ key == 'null' ? '' : key}}
{{speaker.FirstName}} {{speaker.LastName}}
{{speaker.JobTitle}}
{{speaker.MemberName}}
{{speaker.Description}}
Frequently Asked Questions