Join Chef Cody Castiglia in this hands-on, farm-to-table culinary class, where we will pair the exciting and unique flavors of the Southwest with the vast and incredible produce available here in the Northwest. Early in his career, Cody worked for the founder of Southwest Cuisine and former U.S. Best Chef of the Year, Stephan Pyles in Dallas, TX. It was working in Stephan's restaurant that Cody gained a love and respect for Southwest cuisine.
Southwestern cuisine draws influence from Spain, Mexico, Native Americans, and makes for a delicious fusion of flavors. We'll start our evening with a harvest walk on the farm to gather a few last minute ingredients. Then make our way back to the kitchen to cook up the following recipes: Black Bean Cakes with Chipotle Honey and Cilantro, Masa Ricotta Dumplings with Brown Butter, Roasted Squash with Pumpkin Seed Mole, Honey and Lavender Flan with Fresh, Seasonal Fruit. With dairy, wheat optional.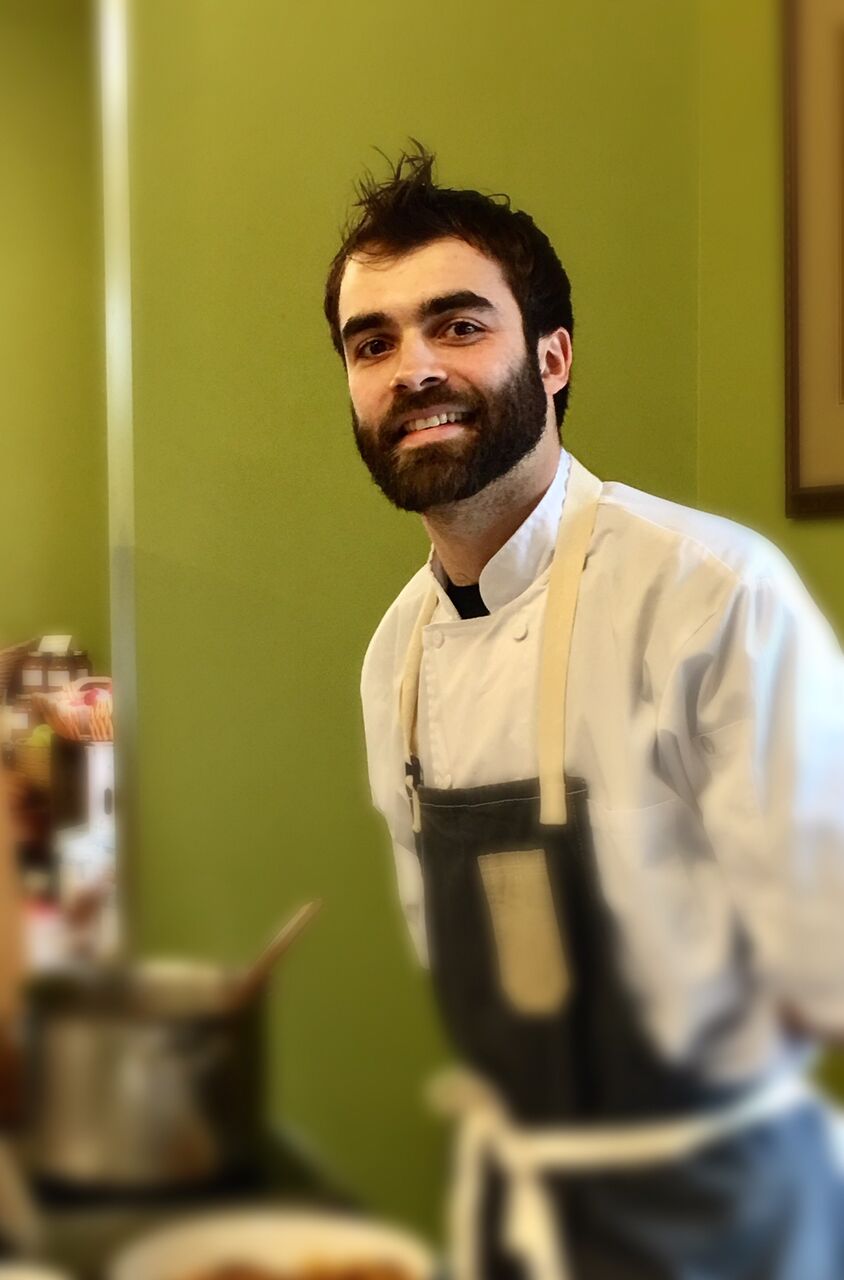 Instructor: Cody Castiglia

With his father, grandparents, and many other family members in the restaurant industry, one could say Cody was born to be a chef. Cody studied the culinary arts and hotel and restaurant management. Over the last decade, he has worked at a number of popular restaurants that emphasize farm-to-table cuisine and use local, seasonal ingredients, including Craving Restaurant and Carte Blanche in New York. Cody has his own small business called Chopped & Sealed, where he makes pantry products such as jams, salsas, and chutneys using only local, peak-season ingredients. Cody has worked under some of the most elite chefs in the country and is eager to share the knowledge he has gained. Commonly known as one of the founders of Southwestern Cuisine, Cody's background ranges from Southwest to Sicilian to Sushi, but his culinary philosophy is to merely gather the finest local ingredients in their peak season and treat them in a way that best suits them.
Registration is required in advance for culinary programs. All proceeds benefit educational programming at 21 Acres and initiatives related to accelerating social change toward more sustainable ways of growing, eating and living that protect the environment while supporting a better quality of life.
The more the merrier! Our culinary classes are twice as much fun when they're full. 21 Acres reserves the right to cancel any class that fails to meet the minimum enrollment numbers required for teacher participation. 21 Acres may also cancel classes due to chef illness or inclement weather. If 21 Acres cancels a class, students will be notified and a full refund will be mailed or a credit issued on the credit card used. Learn more about 21 Acres' cancellation and refund policy.
Be a conscientious commuter—walk, bike, carpool or bus to 21 Acres events whenever possible.
Speakers
{{ key == 'null' ? '' : key}}
{{speaker.FirstName}} {{speaker.LastName}}
{{speaker.JobTitle}}
{{speaker.MemberName}}
{{speaker.Description}}
Frequently Asked Questions