4 Effective CSR Strategies to Maximize Event Impact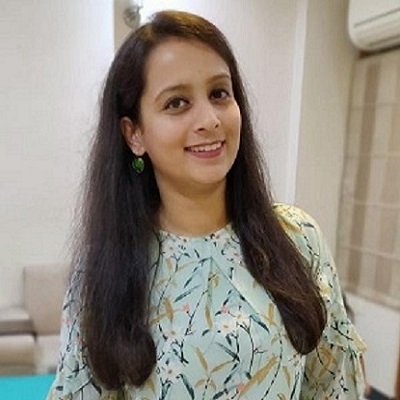 Jul 14, 2023 Shruti Shah
Corporate Social Responsibility (CSR) has become increasingly important in recent years as organizations strive to have a positive impact on society. In the event management industry, CSR is a shared responsibility. Event managers have a unique opportunity to utilize their skills and resources to create impactful event activities. In this blog, we will explore ways in which event managers can incorporate CSR activities and provide ideas for collaborations to maximize the impact of CSR in events.

If you think having a CSR strategy is about adhering to a company obligation, well, it actually is. But with consumer expectations loud and clear, companies are expected to give back to communities. With in-person events rocking the industry, the scope and opportunities to program CSR activities in events is now more seamless, and easier and makes you (and someone else too) do good, and feel good.

How to Incorporate CSR While Planning Events
Events have ample opportunities to engage and navigate attendees. But to really make a difference, the attendees must feel connected to CSR initiatives at your event. So, to successfully integrate CSR activities into events and make the attendees feel involved, event managers should consider the following steps:
Define Objectives

Start by narrowing down the desired CSR outcomes you want to achieve and align them with the event's purpose and target audience. Create a written plan that outlines your event's CSR program, including partners, implementation strategies, metrics, and communication procedures. Identify key focus areas such as sustainability, community engagement, or philanthropy based on your audience.

Select Appropriate Activities:

Choose CSR activities that fit into event's theme and objectives. Whether you are hosting a charity auction, organizing a volunteer day or service day, or promoting fair trade vendors, your audience must feel connected to the cause.

Seek Collaboration:

Engage event stakeholders, including sponsors, exhibitors, and attendees in CSR efforts. Collaborate with local nonprofits and NGOs, and explore partnerships with local shelters, youth programs, school districts, or corporate partners who share similar values.

Integrate CSR Throughout the Event:

Infuse CSR elements into various aspects of the event, such as registration processes, branding and marketing materials, and on-site experiences. Ensure that all team members, exhibitors, attendees, and event partners are aware of the CSR program and understand their roles in achieving its goals. This will encourage attendees to actively participate in CSR initiatives during the event.

Monitor the Effect and Impact:

Continuously assess and measure the impact of your CSR activities. Collect feedback from participants, track key metrics, and evaluate the success of your initiatives. Use this data to improve and refine your future CSR integration efforts and also share it with attendees.
4 Key Strategies to Synergize CSR and Events
Events have the power to gather people and generate enthusiasm, and when CSR activities are seamlessly integrated into events, the impact can be amplified. There is a growing awareness of social responsibility, and events provide a great platform for organizations to showcase their commitment to social responsibility and create lasting impressions on their attendees. Whether it's a conference, trade show, or charity gala, event managers can use events as an ideal setting to connect with audiences on a deeper level and foster positive change. Here are four key strategies to organically leverage an event's energy to incorporate CSR and make a conscious impact with every event.
1. Make a Social Impact with Events: Engaging with the local community is a fundamental aspect of CSR in event management. Philanthropic responsibility plays a vital role here, and events can contribute to the cause in multiple ways. You can easily ask attendees to participate by a simple registration counter placed along with self-check-in counters. Initiate by:
Supporting causes through charity and donations to address the gaps in finance, food, and shelter security.

Collaborating with suppliers whose values align with the event and the company's moral codes to reinforce ethical responsibility.

Sponsoring or hosting fundraising events for charitable causes or participating in such activities apart from the main event agenda.

Incorporating volunteer opportunities into the event schedule, allowing attendees to actively participate in community service.
2. Make Ethical Impact with Events: Promoting ethical practices everywhere is basic humanity. Ethical practices are beneficial for events as they set the brand identity and work as a social cause to make the world a more empathetic and compassionate place. Event managers can incorporate CSR activities within the management and on the event grounds that focus on ethical responsibility, such as:
Ensuring equal treatment of all staff and event attendees, regardless of their race, culture, orientation, age, disability, etc.

Fostering robust workplace culture conversations that encompass topics like physical health and mental wellness.

Nurturing positive relationships with stakeholders, such as vendors, partners, and local authorities, to build trust and strengthen ties as a long-term goal.

Organizing expert-led workshops or panel discussions during the event, focusing on CSR-related topics. Invite representatives from nonprofits or industry leaders to share their knowledge, experiences, and best practices.
3. Redirect Economic Impact of Events: Event organizers can create an impact by focusing on importance of owning financial responsibilities in contributing to economic growth. A collaborative approach can generate positive brand associations and increase consumer engagement. CSR strategies may include:
Investing/contributing/donating to research to make events and associations more sustainable with a pledge to raise universal social awareness.

Promoting knowledge, skills, and special training sessions or event activities that raise awareness, by empowering the event speakers to deliver impactful messages.

Working with event sponsors and exhibitors to develop cause-related marketing campaigns that connect their products or services with the event's CSR objectives. For example, a technology conference can partner with a nonprofit organization focused on digital literacy.
4. Environmental Impact of Events: Considering the environmental impact of events, whether or not it is associated with CSR, is now an inherent part of event planning and strategy. Here are some strategies to minimize the environmental footprint of events that can earn CSR brownie points:
Minimizing paper waste by adopting a paperless event approach, providing digital handouts via QR codes, implementing contactless check-in, QR scanners, digital tickets and registration.

Opting for recyclable and reusable materials as substitutes for any necessary printed materials, such as flyers, banners, and information and branding handouts.

Embracing sustainable event options, such as LED lighting to lower energy consumption and food waste management to reduce the carbon footprint.

Implementing sustainability initiatives throughout the event, such as waste reduction, carbon offset programs, energy-efficient technologies, and

sustainable venue sourcing

.


By seamlessly integrating such activities into events, event managers can amplify the impact of corporate social responsibility initiatives and make a tangible difference in contributing to a better and more sustainable future. The collaboration between event organizers, sponsors, attendees, and nonprofits has significant power to address societal challenges and foster positive change. Moreover, with robust event technologies at their disposal, event planners now have more fertile grounds to make their events more meaningful as well as impactful.
Book a demo with Eventcombo to explore more about how you can seamlessly incorporate CSR initiatives at your next association event. -