Impress and Woo Your Tinder Date With These 4 Amazing Activities in NYC
May 12, 2017 Tara Geigel

We all know how nerve-racking it can be to plan a first date especially when you meet someone on a dating platform, such as Tinder. For those unfamiliar with the Tinder app, you basically swipe left if you're not interested or right if you are in the person's profile that appears on your phone screen. Once you are a match, meaning that both of you swiped right for each other, then you're allowed the opportunity to send each other a message to start a conversation. I've been on countless Tinder dates and most of the dates were coffee or bar dates. While I was fortunate enough to meet someone great from a simple and basic coffee date, many others using Tinder or any other dating site might want to do something a bit more adventurous. Trust me, I know that doing something new with someone you're meeting for the first time is scary. You constantly worry if the other person will enjoy or hate the place you pick or the activity you chose to partake in. Well, don't worry about that! Here are four fun and cool ideas you should try that'll help to woo your Tinder date:
Painting Lounge NYC
Wine and paint date nights have become all the rage in the past few months. You don't even have to worry about not being a painter as the instructors guide you step-by-step to create a cool piece of art. Painting Lounge has three locations in Midtown, Chelsea, and Williamsburg. While prices be a little steep: $50 per person for 2 hours to $65 per person for 3 hours, you can easily find amazing deals on Groupon, Living Social, and other similar sites to make this a more affordable trip. The price includes a 16x20 canvas that's yours to keep when you're done, paint, brushes, aprons, easels, and more. So, if you really think about it, you are getting quite a few things with that price tag. This place is also BYOB, so feel free to bring a bottle of wine and explore something new with your date! Check them out here.
The Cliffs at LIC
How awesome would rock climbing be for a first date? It's fun, challenging, and completely different from any first date. The price is $24 for an all-day pass as well as an additional $11 for the gear so you could climb away. This date is sure to break the ice very quickly. Sitting in front of coffee, the ice breaks within the hour, but with rock climbing the ice breaks in the first couple of minutes. For more information please go here.
Rooftop Films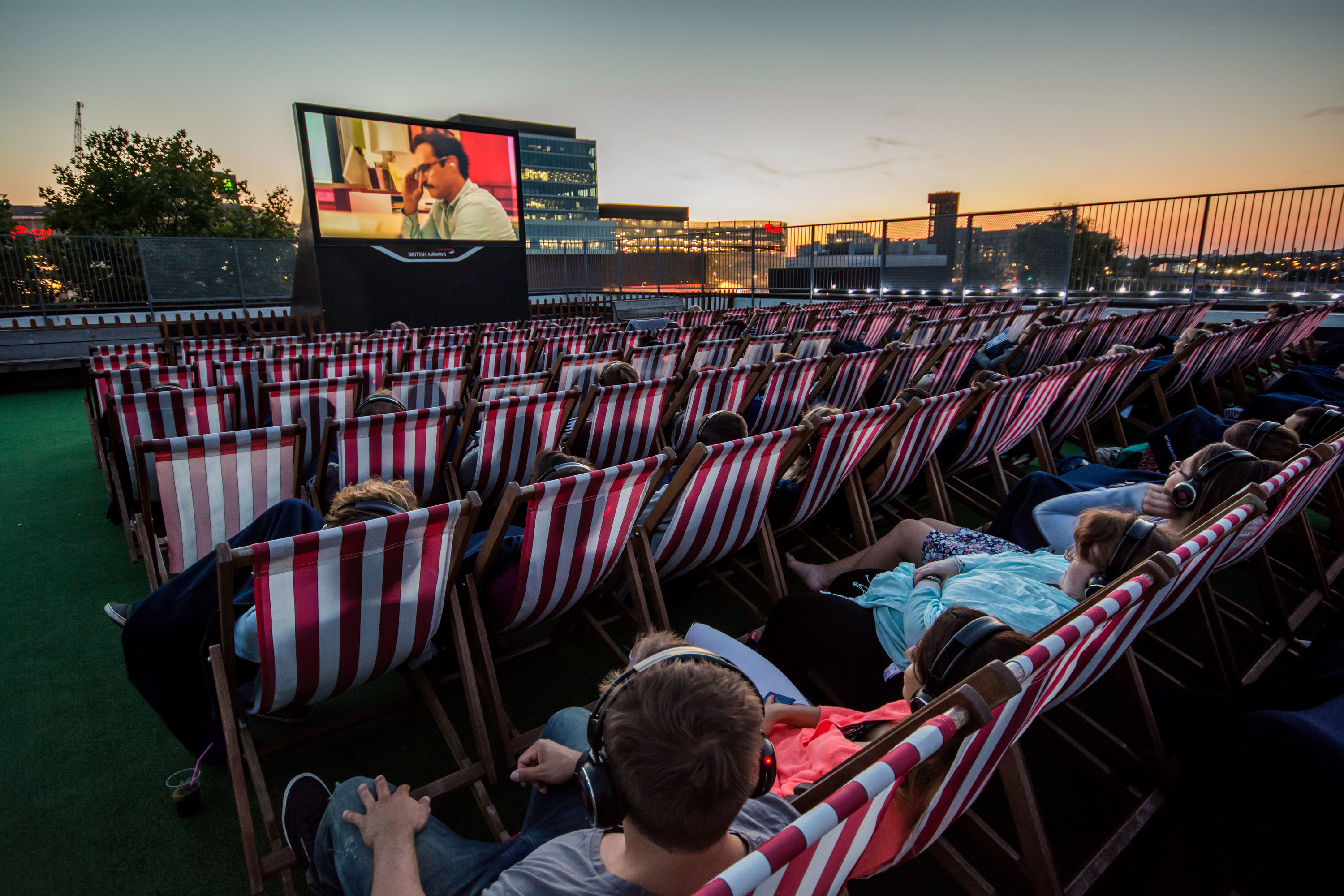 Yes, I know the movies are a typical date spot but how about watching a cool, indie flick with an incredible view of Manhattan from Brooklyn? This definitely makes for a romantic date, watching movies under the moonlight. The night usually starts off with a live band, movie, an opportunity to meet with the filmmaker if you're lucky followed by an after party with amazing drinks! This is sure to woo your date.
The Loeb Boathouse
With summer steadily approaching, taking your date on a romantic boat ride is perfect for the first date. For $15 per hour, you can check out views of Central Park while getting to know your date. There are 100 boats available so you'll be able to get one without waiting for too long. When you're done, the boathouse has a restaurant and bar to satisfy your hunger.
EventCombo has you covered when it comes to first dates. If you're looking for more date spots, like amazing ice cream shops, check out where to go here. If you're not into dating, take a day off and hang out with your best friend at these cool spots here.