Event Website Builder: Crafting the Perfect Digital Showcase for Your Events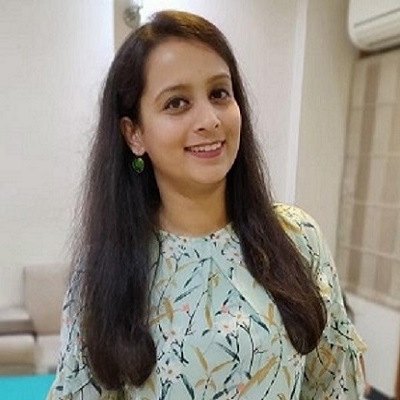 Sep 27, 2023 Shruti Shah
The mission of event organizers remains unchanged: orchestrating unforgettable experiences. Even with tighter project timelines, constrained budgets, and sky-high customer expectations, event organizers are giving it all to achieve more with fewer resources.
In today's digital age, establishing a robust online presence is imperative for event organizers. Without a website builder, creating a custom website demands weeks or more and comes at a steep cost. Thankfully, the advent of fully integrated Event Website Builders, like Eventcombo's, has revolutionized this landscape, enabling the creation of captivating event websites in hours, without the need for a dedicated team of developers or designers.

Unlocking the Potential: The Event Website Advantage
Let's put it in plain words: You're scrolling online, spot an event ad that catches your eye, and you think, "Hey, this could be cool!" Excited, you click the link, only to be greeted by a registration page that looks like it's been stuck in the internet's attic for ages. It's clunky, outdated, and let's be honest, it's not inspiring confidence. Right then and there, your excitement about the event and trust in the organizers take a nosedive.
Whether you're planning a town hall or orchestrating a massive conference, there's something you absolutely can't afford to skip – having an event website. It's not just a fancy accessory; it's your event's digital front door, the starting line in the race against your competition. Need more reasons? Here they are, plain and simple:
1. All Your Info, All in One Place
Event websites, especially those built using Eventcombo, make sure all information is in one place. No one likes to scavenge around to assemble information in bits from different places, and an event website corrals everything – announcements, schedules, speaker bios, you name it.
2. Build Hype, Build Trust
Your event website, isn't just a digital signpost but a pier where adding creativity and right amount of information can set the tone for the event experience from the first point of contact. When done right, it's a trust-builder that sticks in people's minds, making potential participants, partners, and sponsors say, "I want in!"
3. Give Partners and Sponsors the Spotlight
With so much action on the IoT about event promotion and marketing on different channels, event's partners and sponsors often get lost in the shuffle. Eventcombo's event website builder offers ample white space that you can offer to sponsors in their sponsorship package. While the sponsors get highlighted, your event increases its credibility and draws crowds from referrals too.
4. Reach a Bigger Crowd
Your event website is the first and also a very powerful marketing tool. It allows you to promote your event through various channels, including social media, email marketing, and search engines when integrated with the right event management software. A visually appealing and informative website can attract more potential attendees and increase your event's reach. Believe us, when someone looks you up on Google, having the website link has a higher clickthrough rate
5. FAQs Save the Day
The moment an interested guest lands on your event landing page, they already have a series of questions in their mind, and answering the same questions over and over is exhausting. Your event website's "Frequently Asked Questions" (FAQ) page becomes a handy resource that frees up your time and ensures your attendees' doubts are cleared, ultimately building their trust in your brand.
6. Integrations, Analytics, and Feedback
Event websites usually come with integrations for online registration and ticketing management. This convenience not only simplifies the registration process for attendees but also helps event organizers manage, collect, and analyze attendee data more efficiently. Further integration with event management platform, equipped with analytics tools, provides valuable insights into attendee behavior. You can track website traffic, monitor registration numbers, and gather feedback through surveys or contact forms. Armed with this data from the very onset can help you fine-tune your upcoming event, improvise your engagement strategies, design the best drip campaigns, and attract more sponsors.

The Distinctive Edge of Event Website Builders
There are several tools floating in the market that enable you to create websites, without the need to learn or have knowledge of coding. Many of you might even wonder what's the difference between a dedicated event website builder and normal DIY website building software.
It's the word EVENT that makes all the difference. An event website builder is created especially for event websites. It is designed in a way to make sure the event planners, along with marketers, can devote their time and costs to other aspects rather than wrestling with HTML and coding. Like we always say, event tech must shorten programming timelines and catalyze efforts towards elevating event experiences for attendees.

Key Features You Must Seek in Your Event Website Builder
Event website builders must offer a dynamic range of features and tools that are specifically tailored for crafting exceptional event websites. It's not just a bunch of features thrown in together. These user-friendly platforms must be inherently designed to simplify the website-building process and cater to a wide spectrum of event types, planners and organizers. Let's delve into the essential features that you must look out for while choosing the right event website builder.
1. No Coding Required
Perhaps this is the most significant advantage of using an event website builder, so that you don't need to be a coding expert. Any event planner or organizer can use these platforms. They are specifically designed for users of all technical levels, allowing you to drag and drop elements, customize templates, and create a stunning website without writing a single line of code. Software like Eventcombo offers the option to add your own CSS code regardless of technical expertise

2. Time and Cost Efficiency
Building a website from scratch is time-consuming and costly, especially if you need to hire a developer. You can have a professional-looking event website up and running in a matter of minutes, not weeks. An event website builder having multiple functionalities not only streamlines the process but allows you to make real-time changes, and that is a game-changing time saver. Whether it's the favicon or header image, you can change everything yourself, according to the ticketing sale graph without having you to follow up with developers

3. Templates for Every Occasion
Ready-to-use professionally designed templates to match your event's theme can offer a wide selection of templates tailored to various types of events, from weddings and conferences to fundraisers and festivals. This variety ensures that you can find a design that aligns with your event's theme and branding, saving you the trouble of creating a design from scratch.
4. Device Responsiveness
Mobile devices are the primary means of accessing the internet and it's crucial to have a website that looks and functions well on smartphones and tablets. An ideal event website builder must ensure that your site is fully responsive, providing a seamless experience to all your attendees, regardless of the device they use.
5. Integration Capabilities
An event website builder with integration to popular tools and platforms, such as payment gateways, email marketing services, and social media, makes it easy to manage ticket sales, promote your event, and stay in touch with attendees, all from a single dashboard. An all-in-one solution can go a long way to establish your event experience as the one where attendees look forward to returning.
6. SEO-Friendly
Modern event website builders come with built-in SEO (Search Engine Optimization) tools that help improve your event website's visibility and drive more traffic. This is crucial for attracting organic traffic and reaching a broader audience.
7. User-Friendly Interface
Event website builders must also have an intuitive and user-friendly interface that allows you to easily navigate and build your website, with easy-to-apply customizations, and add pages, or sections and animations (using your own CSS code). An easy interface means having drag-and-drop functionality and real-time previews to make the process as smooth as possible.


The success of your events hinges on your ability to craft experiences that resonate deeply with your attendees. You're not just building a website; you're shaping the very essence of your event. It's a tool that empowers you to transform your vision into a reality, enabling seamless event programming, easing the burdens of event planning, and ultimately enhancing the attendee experience.
It's about creating memories, fostering connections, and leaving an indelible mark on everyone involved and Eventcombo's Website Builder is your key to achieving this goal.
Have a quick rendezvous with the cutting-edge, highly functional event website builder. Book your demo at https://bit.ly/3R9bkuP.