8 Events and Programs to Increase and Strengthen Customer Loyalty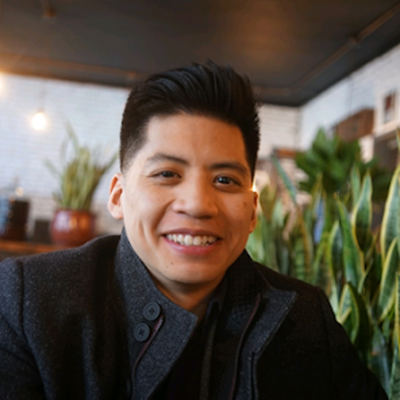 May 30, 2023 Austin Guanzon (Guest Contributor)
For businesses across all industries, attracting new customers is only a small part of a successful growth strategy. In fact, customer retention and building a loyal customer base is even more important.
Businesses are constantly looking for new ideas to keep their target audience coming back again and again. From social media marketing campaigns to using members-only reward programs, brands will stop at nothing to build a loyal customer base. It's no surprise that the global loyalty management market is predicted to grow to $24.44 billion by 2029.

Understanding your customer well is key to building customer loyalty. Loyalty programs are designed to respond to customer needs and want and encourage repeat purchases by giving customers what they want. They can be a valuable part of the customer lifecycle management process that helps increase customer retention.

8 Events and Programs to Increase and Strengthen Customer Loyalty
Without loyal customers, your business will struggle to grow. You not only need to attract new customers but ensure that your customers come back again and again. Loyal customers can be of huge value to your business. Not just because they keep spending their money with you, but if you have customers committed to your brand, they will likely advertise for you too!
To build and maintain a loyal following, you need to get to know your customer. Ensure you have open lines of communication with your customers and offer them multiple ways to contact you. Using a virtual phone number for business, for example, can make communicating with your customers so much easier and more convenient
But how can you build a loyal customer base? Here you can discover eight events and programs to increase and strengthen customer loyalty.

Members-Only Program
Customers love to feel like they are special. They want to feel part of something. Introducing a members-only loyalty program gives customers the opportunity to join your brand community by signing up and being rewarded for doing so.

Customers could be rewarded in a variety of ways:

1. Early Access to Sales or Events
Nothing says VIP like early access. Depending on the type of business you run and the type of products or services you sell, you can allow your VIP customers to gain access to important launches and exclusive events before the general public. This could be early access to the sale or a code that grants them access to a members-only download from your website.
Your customers love to feel important and giving them this VIP treatment will make them feel like they are more important to you than just the average customer. You can gather feedback on your events to see what your VIP customers truly value.
2. Loyalty Points System
Many brands use points as the basis of their customer loyalty program. Customers can gain points for different actions and then "trade in" their points with the company later. For example, your customer might:
Earn 1 point per dollar spent.

Earn extra points for referring friends.

Get a gift when they reach 500 points.

Trade points for credit to spend on your website.
Customers will love to see their points balance increase every time they spend time with you and see this as an incentive to keep coming back.

3. Members-only Benefits
Perhaps you could offer your VIP members benefits which your regular customers need to pay for. The most popular example of this is free shipping. If customers know that they always get free shipping on your website, they are more likely to shop with you again versus another site where they will be asked to pay for delivery.
You could also offer your VIP members a birthday gift and exclusive discounts, which are only available to VIPs. You can use tools like Dialpad's business text messaging app to send birthday messages and discounts easily.
Make your members-only reward program irresistible, and you will have consumers lining up to join your tribe of loyal customers.
4. VIP Pricing
Price is an important factor in keeping customers loyal to their favorite brands. Consider offering VIP members a discounted price on selected items. Shoppers at clothing retailer H&M will notice that from time to time, their favorite items will have a "member price" alongside the regular price. This will not only encourage current members to make a purchase but also incentivize customers to sign up for their membership.


Build a Brand Community
According to Acquia, 76% of American consumers say they are more loyal to brands that understand them on a personal level. Bringing like-minded customers together to bond over something they connect with helps to build an even stronger connection to your brand.
Getting to know your customer extremely well, and using tools like AI to enhance your customer experience, can give you the tools to build a strong brand community. This is yet another way to increase and strengthen customer loyalty.
5. Create An Online Brand Community
You can create a brand community using social media platforms like Facebook or Twitter. You could even go one step further and give your online brand community their own domains name and website or a dedicated app.
The sense of belonging that comes with being connected to like-minded individuals will keep your customers engaged with your brand and make them feel that you really understand them.
Your brand community can also be an effective way to give your customers a voice. You can use your online community to get valuable feedback from your most loyal customers. Customers in these communities often share their experiences with your brand, give each other advice, and share ideas. It is essentially a hub of information you can use to understand your target market better.
A strong brand community further strengthens customer loyalty by giving customers that sense of belonging and a community to connect with. This will ensure they keep returning to you again and again.


Corporate Social Responsibility Programs
Corporate social responsibility (CSP) programs involve businesses supporting charitable causes or community-based initiatives that positively impact society. You can consider having one or two charities that you are dedicated to supporting.
Engaging with CSP can boost your brand loyalty, as customers now more than ever want to spend their money with companies that are making a difference. In fact, 77% of consumers are motivated to buy from companies committed to making the world a better place. If your company is actively taking steps to make a positive impact on the world, your customers are more likely to commit to your brand as well as spread your message of positivity.
So how can you engage effectively in CSP?
6. Donation Programs
You could consider monetary donations to a charitable cause. This could be an ongoing donation, such as a percentage of your yearly profits, or on a more ad-hoc basis
You could also consider in-kind donation programs, which differ in that they involve donating products, services, or experiences from your brand. This can be very convenient as well as cost-effective as you can choose what works best for your business. Perhaps you will donate leftover stock, provide a useful service like online fax or tax advice for free, or give away samples of an upcoming product launch.
Having strong connections to a charitable cause will ensure that your customers view your brand as one worthy of their repeat custom.

7. Service Days
Rather than a monetary donation or a physical donation of products, you could donate your time to a worthy cause with a service day.
Service days involve inviting your staff to commit time together to volunteer at a charitable event or program. This might be a local running event where you participate and raise funds, or you could even volunteer your labor to help paint a local school, for example. You could even source the perfect venue and host your own event to raise funds for your cause.
Service days can be particularly effective as your brand is physically seen to be doing good in the world. Customers can see your charitable actions with their own eyes, and you can use social media and other online channels to spread the word. You could even pull together a video of your charitable efforts and use a video annotation tool to optimize your marketing efforts and share your work with your customers and the wider community.

8. Nonprofit Auctions
A nonprofit auction is another way to engage your community and raise money for a charitable cause in a very public way.
You can participate in an auction hosted by a nonprofit organization by donating products or services. The winning bidder could be a potential new loyal customer, and the publicity you will receive from participating will impact your brand loyalty too. Not to mention the warm fuzzy feeling you get from knowing you've donated to a worthy cause!
You could also consider hosting your very own auction and donating the profits to a charitable cause. Send out modernized virtual and in-person invites and ensure your auction is a hit. Hosting an event like this could cement your status as a "do-good" company with your current and prospective customers.
You could also consider using a tool such as Customer Feedback Analytics – Lumoa to track customer satisfaction and gain insights into the causes that they care about the most.


Customer Loyalty: Benefiting You and Your Customers
Customer loyalty initiatives benefit your business as well as the customer. They strengthen the relationship between the brand and the customer, leading to higher customer retention and satisfaction. Customers feel understood and valued. They get rewarded for their loyalty and save money. Meanwhile, brands retain loyal customers as well as attract new members to their loyalty scheme.
Customer loyalty initiatives benefit your business as well as the customer. They strengthen the relationship between the brand and the customer, leading to higher customer retention and satisfaction.


About the Author:
Austin Guanzon is the Tier 1 Support Manager for Dialpad, IVR solutions and leading AI-powered customer intelligence platform. He is a customer retention and technical support expert, with experience at some of the largest tech service companies in the US. Austin is also the co-founder of the California based Infinity Martial Arts and has served as an instructor in the sport. Austin has written for other domains such as Agility PR Solutions and VMblog. You can find him on LinkedIn.