Italian Food Without Breaking the Bank: 5 Delicious & Budget Friendly Italian Restaurants in NYC
Jun 02, 2017 Tara Geigel
Who doesn't love Italian food paired with an amazing glass of wine? NYC has an abundance of Italian restaurants especially in the Little Italy neighborhood. While there are so many options to choose from, sometimes we don't want to shell out a lot of money for a good meal. We found five amazing restaurants that are budget friendly for the same quality as an upscale Italian restaurant or even better. Here are five delicious Italian restaurants you need to check out:
Rubirosa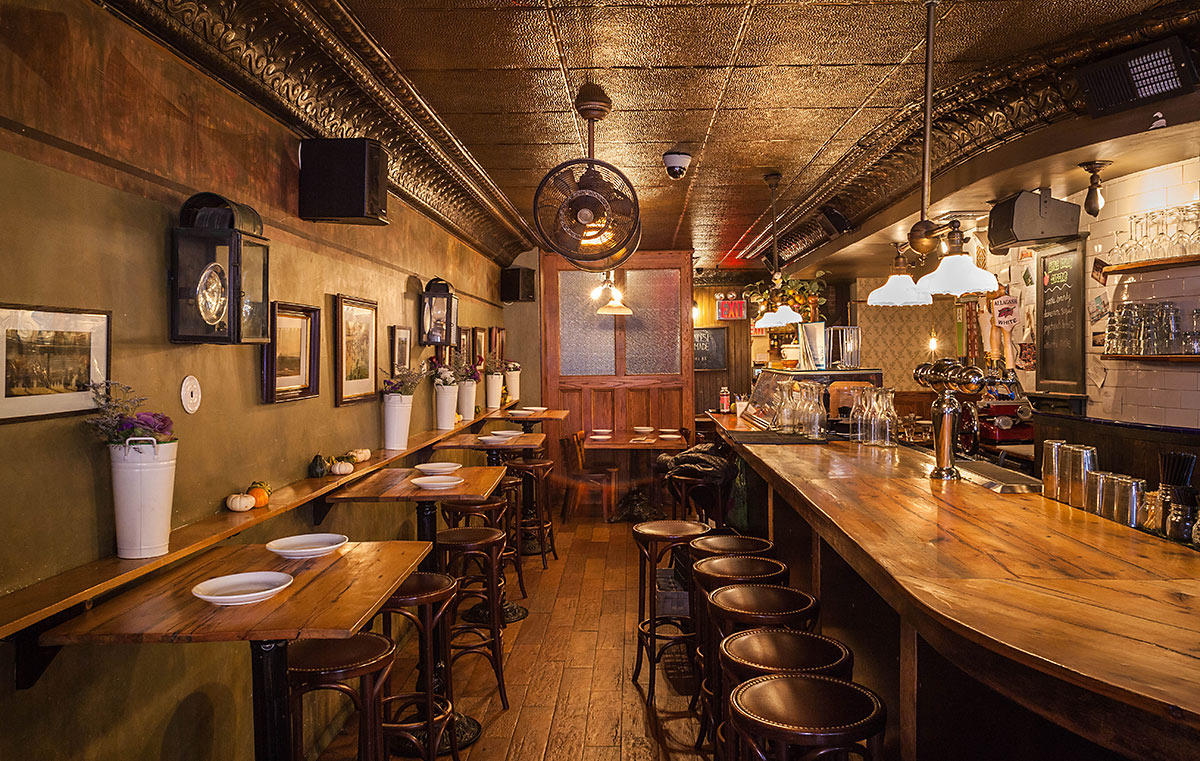 Want a restaurant that offers friendly service, amazing food, and a cool ambience? Well, this place has it all! You'll get to indulge in delicious, authentic Italian food that'll excite your taste buds. This hidden gem in Nolita is the perfect place to enjoy the best thin crust pizza you'll ever have in the city. Check out Rubirosa's website for more information here.
Gaia Italian Café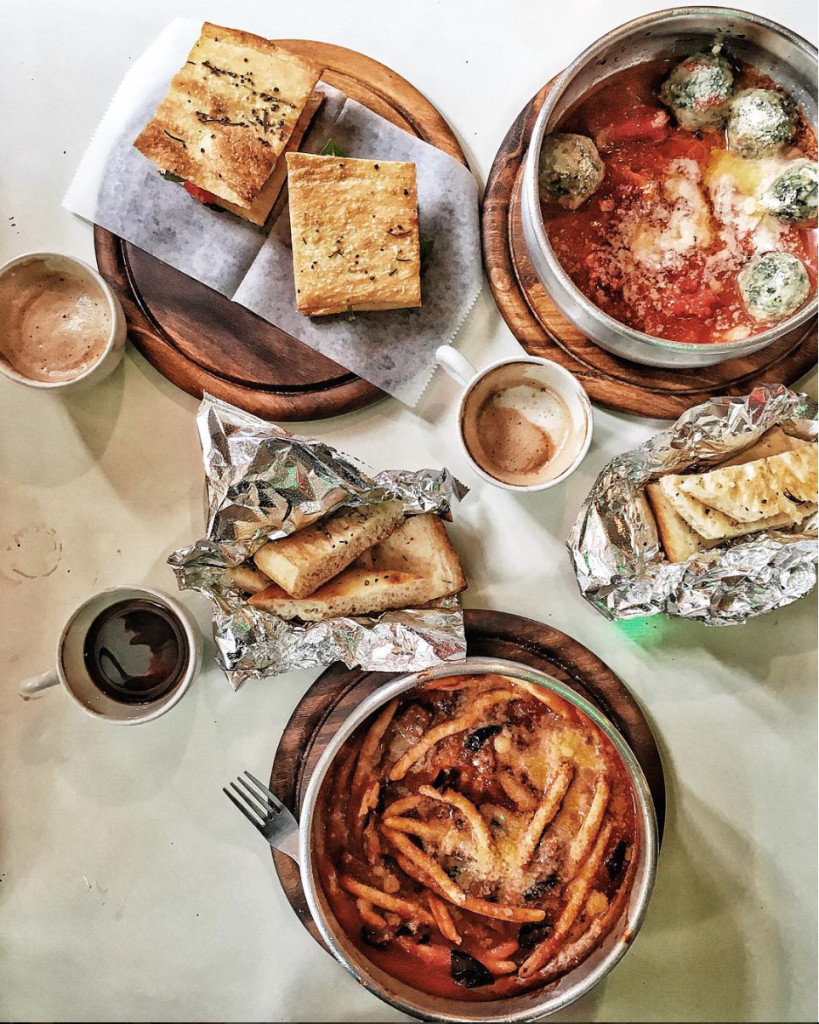 This amazing café is located on the Lower East Side and is highly recommended. While you can come here for lunch with no problem, dinner is reservation only and only served between 5-7:30 pm. Make sure to try either the pesto lasagna or meat lasagna, which only goes for $10! The food is authentic Italian food for affordable prices, which makes this spot a go to for those looking for delicious food. If you're looking to check out the menu, click here.
Malatesta Trattoria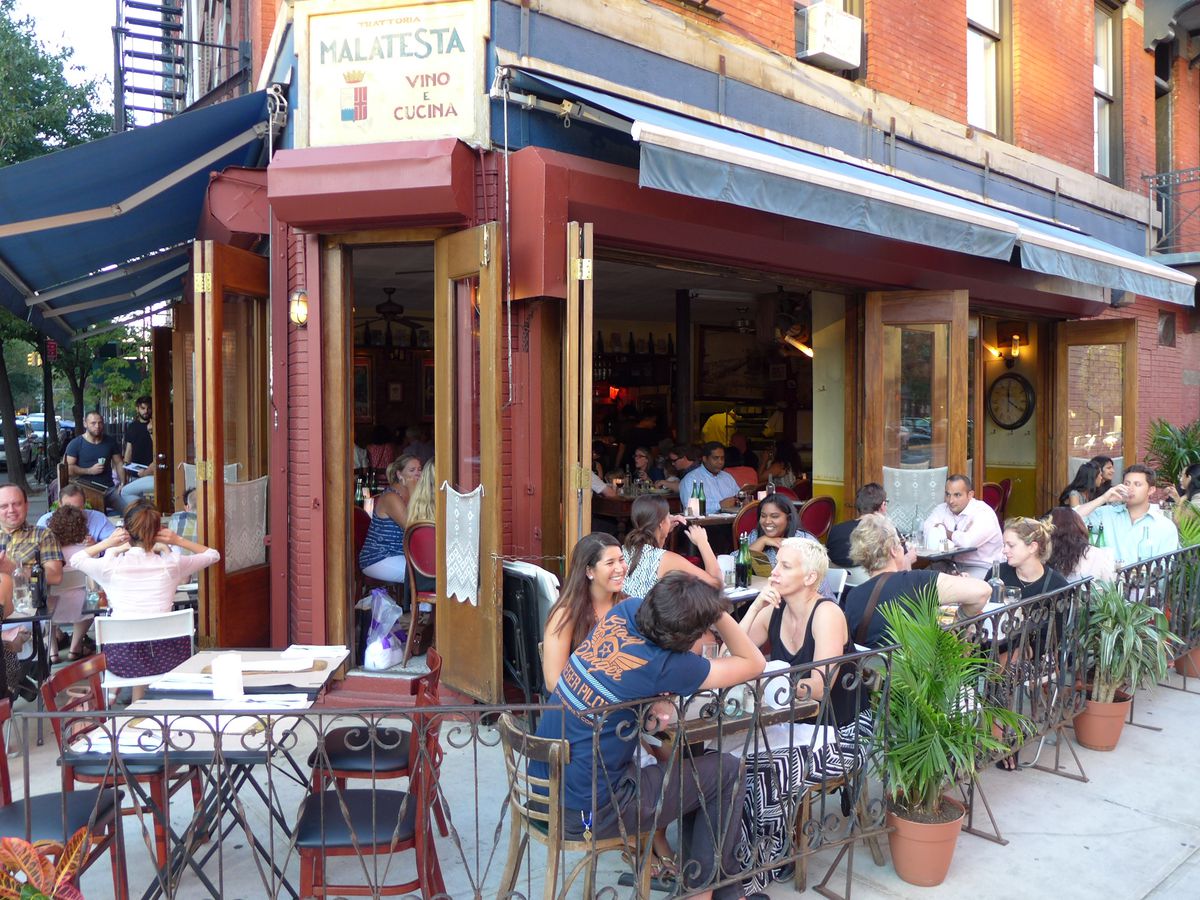 Located in the West Village, this cash only restaurant offers authentic Italian fare in a cozy spot hidden away from the craziness of the city. When you come, make sure to try delicious dishes like veal meatballs, tagliatelle ragu, spinach gnocchi, and many more! Also, finish off your dinner with yummy tiramisu for dessert.
Non Solo Piada
Looking to try traditional Italian street food in the heart of Hell's Kitchen? Everything is made fresh and all is prepared to go, as there are only three seats within this place. It's a great spot to grab a pastry and coffee and stroll around NYC. You could order the piemotese, which has cheese, truffle oil, mushrooms, and Italian sausage, which is very good. Also, check out the personal size pizzas for under $10 and are mouthwateringly good. Check out their website here to see what other treats they have to offer.
Fioro's
If you're ever in the Financial District, Fioro's is the spot to grab lunch or dinner! Everything from pizzas to paninis are served here and are incredibly delicious. This spot also serves Italian nitro cold brew, which is made in house. With prices ranging from $7-9, you won't go wrong with anything here!
After you check out these delicious Italian restaurants, satify your dessert cravings with our list of the top 4 cookies shops in NYC here.
Make sure to check out our Event Buzz page to learn about the latest in festivals, bars, restaurants, and trends. We are a unique online ticketing platform that allows you to sell your tickets online.
Create an Event With Us Today!
It's easy to create an event with us and takes less than 5 minutes. We are always here to help you along the way!