Master Touch Artist Versandra Kennebrew has introduced the concept of touch as an art form for more than 10-years. Couples Ministries, Marriage Retreats and private classes across the country have been her platform for exposing the malady "touch deprivation," aka "touch hunger" and how it is affecting our society. Her virtual online class and soon to debut television program, "Touch Me" (coming to People TV) will expand the conversation and offer solutions for the prevention of touch deprivation among couples and families.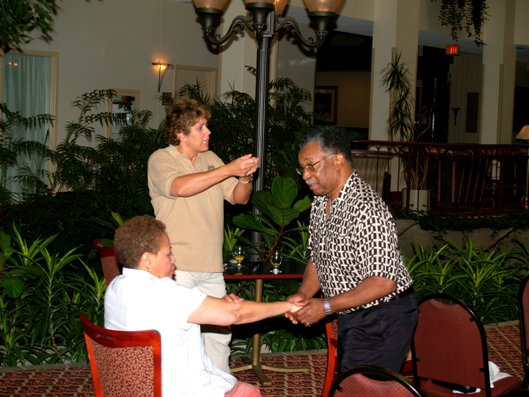 Our goal is to add 50 Certified Touch Artists to our team as we prepare to bring this program to homes, spas and churches across the country. Certified Touch Artists will receive expert training, Create Your Own Touch Masterpiece Instructor Manual, Video Training Resources, Marketing Support and an opportunity to star in our upcoming television show, "Touch Me."
In celebration of our grand opening, we are offering a $500 discount on our instructor training program for the first 10 future Certified Touch Artists. This offer ends Saturday 8/6/16. You are invited to see a live demonstration of our Art of Touch Class at the WRFG Healer Series: Summer Edition or Watch it on YouTube Now.
Master Touch Artist Versandra Kennebrew will be a guest on Atlanta Live Friday 8/5/16 at 7pm. Tune-in to learn more about The Art of Touch back-story or watch the encore presentation 8/6/16 at 7am..
What To Bring:
An open mind
A heart filled with compassion
The desire to sweep away stress and pain
What We Provide:
Course Manual
Portable Floor Mat
Body Oil (Paint)
Online Community
Marketing Strategy
Social Media Training
Customer Leads
Annual Conference
Speakers
{{ key == 'null' ? '' : key}}
{{speaker.FirstName}} {{speaker.LastName}}
{{speaker.JobTitle}}
{{speaker.MemberName}}
{{speaker.Description}}
Frequently Asked Questions