Ethics in Action: The Aga Khan Development Network
This is an exhibition that highlights the human dimension and inspiration behind the Aga Khan Development Network's (the AKDN) efforts in improving the human condition around the world. The exhibition shares stories and artifacts of the beneficiaries whose lives have been directly impacted by theNetwork.
The AKDN is a group of agencies and programs established by His Highness the Aga Khan, the 49th hereditary Imam (spiritual leader) of the world's 15 million Shia Ismaili Muslims. Inspired by the ethics of Islam that bridge the spiritual and secular, the AKDN works in over 30 countries, primarily in the poorest parts of Africa, Asia, and Central Asia. Its programs focus on economic development, education, healthcare, environmental sustainability, and culture.
The recent Rays of Light: Glimpses into the Ismaili Imamat exhibition shared the current Imam's leadership and service in the areas of diplomacy, dialogue, harmony, identity and spirituality.
The Ismaili community has a long tradition of caring for its members and for those among whom they live. Its governing institution here is the Ismaili Council for the Midwestern United States, consisting entirely of volunteers who help provide oversight and assistance in areas ranging from health and education, to economic fora, service activities, cultural programs, and opportunities for youth engagement via sports, camps, and intellectual activities.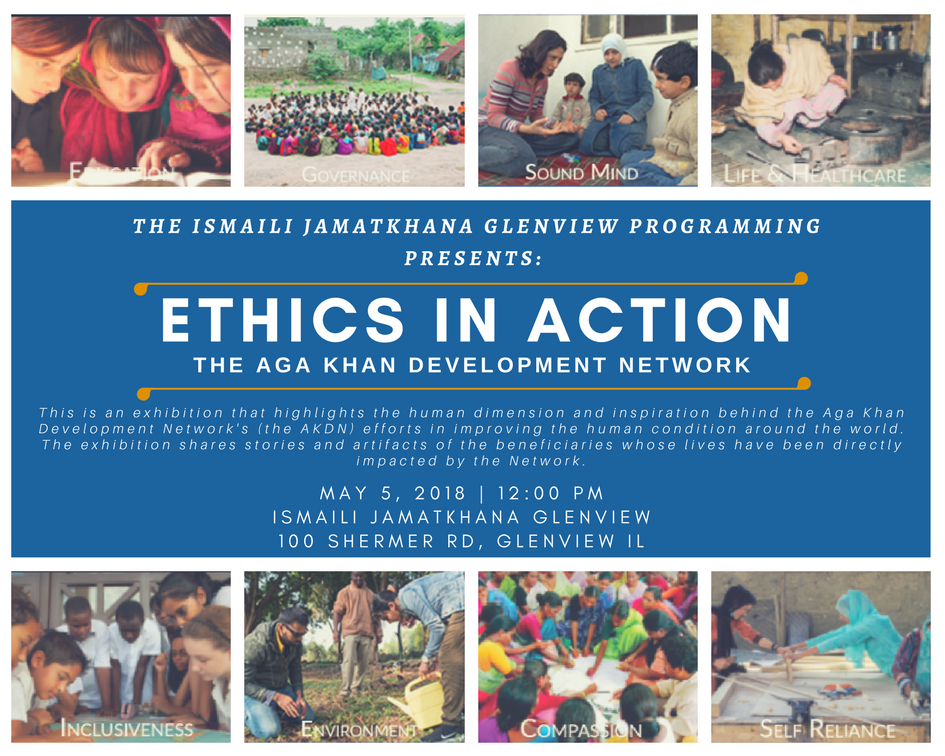 Speakers
{{ key == 'null' ? '' : key}}
{{speaker.FirstName}} {{speaker.LastName}}
{{speaker.JobTitle}}
{{speaker.MemberName}}
{{speaker.Description}}
Frequently Asked Questions