The 2nd Annual DC Comedy Festival is in full effect. 
Come join us for another great year of shows. This year DC Drafthouse  Comedy Theatre will be one of our featured Venues. 
From HBO "Silicon Valley" Alice Wetterlund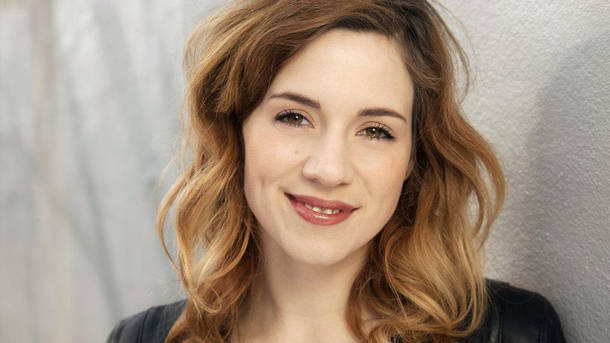 Date: 4/11/2019
Festival Comedians: TBA
Alice Wetterlund:
OFFICIAL BIO FOR THE HUMAN PERSON KNOWN AS ALICE WETTERLUND
Alice Wetterlund is a stand-up comedian, improviser and actor originally from Minneapolis, Minnesota. She performs regularly at all the UCBees as well as San Francisco's Punchline, and LA's Largo and The Hollywood Improv as well as festivals and clubs throughout the continent. She currently resides in LA with her two feline sons, Biscuit and Birdie. You can see Alice as Carla Walton on HBO's Silicon Valley, as Kelly Grady in the upcoming People of Earth on TBS, as well as in the feature Mike and Dave Need Wedding Dates, coming this summer to theaters.
The Festival is meant to introduce the public to the comedy scene here in DC and give back to the Community that has given so much to us and our art form. We hold a public search prior to the Festival Year and find the top 100 Comedians, Improv Groups and Sketch Comedy Groups. Then invite them to come to the DC area and perform for the most deserving audience in the world. Going into the Second year we wanted to go a little bigger than the first Year. Working with venues from ALL over the DC area like, DC Drafthouse Comedy Theater, Miracle Theatre, DC Comedy Loft, and Dupont Underground just to name a few. No matter where you live in the DC area there will be a show near you. Make sure come out and witness the Biggest Comedy Festival in the DC area.
DC Comedy Festival Start April 9th, 2019. Full Schedule with Headliners and all admitted participants will be Announced February 1st.
{{speaker.SpeakerName}}
{{speaker.Title}}
{{speaker.CompanyName}}
{{speaker.Description}}
Frequently Asked Questions