...How to Create and Deliver TED-worthy Pitches, Presentations & Communications
In this Internationally Acclaimed, highly entertaining workshop you will learn how to make all of your communications "TED-Worthy" and get more of what you want more of the time. Using Human Evolutionary Biology and Human Neurophysiology you will learn how to:
Make the very most of every word you speak, and why it works
How to get what you want with a new level of ease
Stand out from the crowd and be remembered
Get over your fear and anxiety around public speaking
You will come away thrilled with your new outlook and abilities. What you will learn is applicable when speaking, pitching your business, raising venture capital, marketing, presenting, selling or even talking by the water cooler with 1 person, 7 people, 70, 700 or 7000. And, you'll have a lot of fun. Bring a pencil/pen and a notebook.
Presenter: 
John Bates | Chief Executive Officer & Executive Whisperer, Executive Speaking Success & Business Coaching read bio» 

Agenda: 
5:30 PM | Registration and Networking 
6:00 PM | Presentation 
7:00 PM | Discussion and Q&A 
7:30 PM | Program Close 

Who Should Attend: 
Life science industry executives, founders, CEOs, and marketing managers of start-ups and other private companies. 

Fees: 
$35 | General Public
$20 | Student/Academic
$45 | At the door 

Presenter's Biography:
John Bates | Chief Executive Officer & Executive Whisperer, Executive Speaking Success & Business Coaching

 
John Bates' Why is to bring out what is awesome inside of you, so it can live in the world and make a real difference. His group trainings are famous around the globe and his keynotes thrill both audiences and meeting planners alike. 

John has trained hundreds of TED/TEDx speakers, all over the world. He also works with C level executives at top global corporations to make their communications "TED-Worthy." Executives from organizations like Johnson & Johnson, NASA, Boston Scientific and more recommend him to their colleagues as the best leadership communication trainer working today. John founded the website www.executivespeakingsuccess.com and offers training based in human evolutionary biology and human neurophysiology so you learn not only what works, but WHY it works; principles you can apply to your own unique style which will allow you to connect, inspire and motivate at will. 
John brings the power of TED-Worthy communication, powerful executive presence, storytelling and Jedi-like persuasion skills to top executive teams, sales teams, entrepreneurs, scientists, engineers and anyone on the light side of the Force who wants to have a lasting, memorable impact and effortlessly drive people to take action. 

John writes for Inc.com https://www.inc.com/author/john-bates, and his book TED-Worthy Leader, Connect, Inspire, Motivate is due out Fall 2017.
Connect with John:   


 

About Executive Speaking Success: 
Based in Los Angeles, California, Executive Speaking Success (ESS) is a global leader in communication and leadership training. The firm's techniques are grounded in evolutionary biology and human neurophysiology, revealing both what works in communication as well as why it works. 

The company's training style is dedicated to bringing out greatness in people and companies so they can make a real difference in the world. ESS delivers its programs all over the world working with C level executives, business development and sales teams, keynote speakers, TED and TEDx speakers, as well as anyone who is committed to being successful in their leadership and communications. 

Founded in 2012, the company is led by John K. Bates, an internationally regarded leadership communications trainer and keynote speaker, as well as a savvy entrepreneur. Bates has been actively coaching since 2005, working with CEOs and the executive teams of Johnson & Johnson Innovation Labs, the VW Electronics Lab, Janssen Labs, DudaMobile, Motorola, Goldstar, Oculus International, LAZ Parking, BigFra.me, Stone Brewing Co., and many others on their leadership, presentation, media and business skills. Prior to his training career, he has been involved in helping to found and start up Goldstar, BigWords.com (which raised over $80 million) and VirtualVegas the first online "destination site". He has raised hundreds of millions of dollars in venture capital funds, successfully opened resistant markets for new products and has run the customer service department for a multi-million dollar company. Bates is also a contributing author to the book World Class Speaking in Action: 50 Certified World Class Speaking Coaches Show You How to Present, Persuade, and Profit which became a multiple Amazon best seller. 

ESS programs entail a combination of large and small group training and one-on-one training both online and in person. Programs can be customized based on needs and budget.

Location: 
JLABS @ TMC
John P. McGovern Campus
2450 Holcombe Blvd, Suite J
Houston, TX 77021 

Parking Information:
Please park in the self parking areas of the McGovern Campus. Grab a Token at the gate and bring it to the event space. We encourage carpooling and using the TMC shuttles.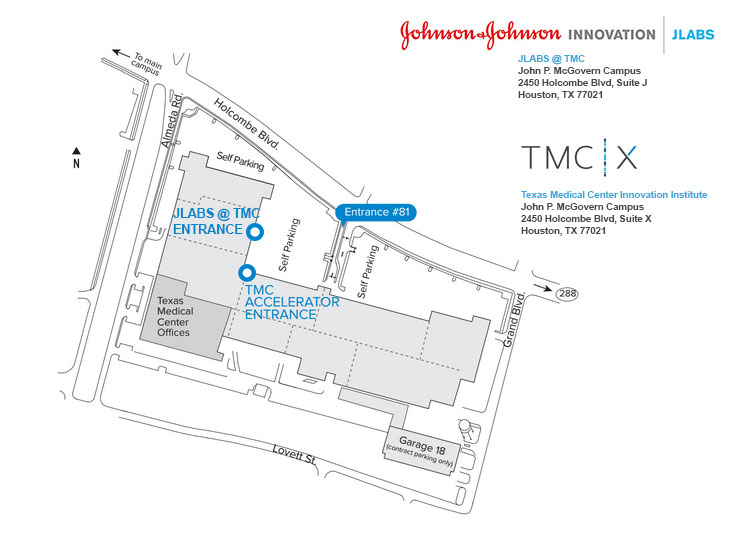 Speakers
{{ key == 'null' ? '' : key}}
{{speaker.FirstName}} {{speaker.LastName}}
{{speaker.JobTitle}}
{{speaker.MemberName}}
{{speaker.Description}}
Frequently Asked Questions