Employee Moonlighting – Decoding the Big Debate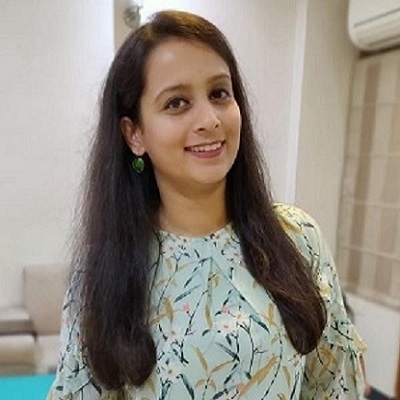 Nov 29, 2022 Shruti Shah
Moonlighting is a new entry in Webster's new world dictionary which defines the practice as - holding a second job in addition to a regular one. Typically, moonlighting is used when a person has a full-time job and is working another job outside regular hours. Working on an additional side hustle alongside a permanent full-time job isn't new. As per the United States Census Bureau, a steady fragment of the workforce in the United States has always had a second job.
Then why the hype now? Arthur Wong, Head of AIS Tarabut Gateway, one of the guest speakers at a recent event hosted by Eventcombo (Employee Moonlighting – The Big Debate), expressed that although moonlighting has existed forever, it is now being used with a negative connotation. Employee moonlighting has garnered so much attention post-pandemic only because the number of people moonlighting increased above a noticeable and implicating threshold. Previously more common in the IT sector, employee moonlighting has now extended to other skill domains.
There are apparent reasons we can draw from practical scenarios that have pushed a significant workforce towards moonlighting.
1. During the pandemic, the unemployment rate tripled. Many businesses shut their doors and couldn't offer the option to work from home. People found side jobs to sustain themselves. Now, even if they are re-instated in their previous job or have found another full-time job, they don't want to quit the side hustle due to the increasingly unstable employment environment. No one says no to some extra income.
2. A simple need to earn extra dollars and manage economic hardships prompts employees to take up additional gigs. They may have rents to pay, debts to pay off (the highest inflation in 40 years is not really very helpful), and bigger ambitions. The compensation at their current job might not be enough to send their children to a better college or school or enough to maintain savings.
3. Learning new skills or upskilling, maybe for a career change, is also why employees take up work apart from their regular full-time jobs. Often, they choose to work at odd hours with another venture to fill the voids in their primary employment, like versatile KRA, better job role hierarchy, or creative freedom.
4. The rise of startup ecosystems has also fervently mobilized the moonlighting concept. Most startups offer unconditional part-time and freelancing roles, making multiple jobs more manageable and convenient over and above full-time. Professional satiety is also why many people pick two or more different jobs.
5. Vocations aren't necessarily financially rewarding. Therefore, choosing to follow one's passion as secondary employment is also the reason.
The Big Ethics Debate
According to a survey from Insuranks, about 44% of Americans work at least one side job to earn extra income.
But the real question is, is moonlighting unethical? If truth be told, there is no direct answer to this.
Another guest speaker of Eventcombo's Moonlighting Debate, Jannet S Levey, the Employer's Lawyer, shared her clear vote that moonlighting is not always ethical but cannot be termed unethical as well. She further added that an employer could make a policy restricting moonlighting, but it doesn't mean that if one could, they should. There are other ways to tackle the issue.
Any employee engaging in secondary employment is not unethical until it directly or indirectly affects the performance at the primary job. If the terms of employment expressly prohibit the employee from moonlighting, it would have legal consequences but that doesn't make it inherently unethical.
The Employer's Perspective
Considering how corporate houses have brought their concern about employee moonlighting to light, their ordeal is not irrelevant. By the end of 2022, 25% of all professional jobs in North America will be remote, increasing moonlight opportunities. Does that mean there's a need for specific moonlighting policies? A no-moonlighting policy can be an obstacle to the employees' individual growth.
It is also crucial to identify the potential risks to address them with strategic policies, standards and compliance.
1. Productivity Loss – Loss of productivity or proficiency at the main job is the first thought that comes to any employer's mind. It is possible that multiple responsibilities and overworking can distract and cause deterioration in job performance.
2. Conflict of Interest – Conflict of interest arising from working with competitors or similar businesses can harm both employment places.
3. Confidentiality – Data, product prototypes, or critical data and other sensitive information can open possibilities for a security breach. Suppose a person uses the company laptop to work on other gigs, which can potentially expose propriety information on this device.
4. Inhibiting Performance of Others – Employees working multiple jobs may underperform primary employment tasks, indirectly burdening other employees with additional responsibilities and inhibiting their regular performance.
5. Misuse of Employer's Resources – Many employees use resources available at the primary employment place for secondary ones, like the internet, laptops, and printers.
The Crucial Role of HR
Rajeev Tupsakri, Founder & CEO of RAMA Consulting and another participant in the Eventcombo's debate on employee moonlighting, shared a pretty strong point that the company's HR manager's role is not efficiently utilized. It's a fact that all HR policies are reactive. The HR department must be given the due identity as an equal partner in policy designing. Employee-related concerns must be handled proactively rather than working as damage control. Policies over moonlighting, employee engagement, workforce management, fair and equal compensation policy, and empathy must be in place beforehand.
Facing the Dilemma of Moonlighting
If an employer wants to restrict moonlighting, there must be an explanation. Why do they want to in the first place? The guest speakers and industry experts in the debate were unanimous on the fact that a specific moonlighting policy is only needed if the nature of business requires so.
For other concerns mentioned above, a compliant and resilient HR policy and employment contract can suffice, which can also be regulated by primary US employment laws and is more pro-employee. Organizational policies can be weaved to focus on possible problem areas with some of the solutions listed below.
a) A metric system to measure performance based on KPIs
b) Using a non-compete clause
c) Prohibit roles that fall under a direct conflict of interest
d) Non-disclosure agreements
e) Company resource usage policies
Instead of focusing on tracking and taking stern actions against moonlighting, having open conversations with employees and constructively engaging them will prevent employees from hiding moonlighting. Companies can start with a simple question - how long are they looking to carry on moonlighting and what is the reason for doing so?
Moonlighting isn't going to fade out but, on contrary, it's expected to become more prominent. Devising solutions that create a win-win for both the employer and the employee is the need of the hour.
Be it employee engagement or product launch, elevate your event experiences with cutting event technology. Explore https://bit.ly/3ek2bif