Surati for Performing Arts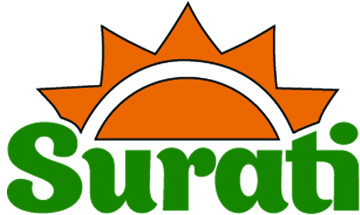 Surati for Performing Arts is tristate area's award-winning and premiere 501(c)(3) tax exempt nonprofit organization that tours nationally and internationally with their concerts and eclectic staged productions. With roots in India and Indian culture, Surati educates, highlights and showcases primarily Indian performing arts, themes, stories and festivals often creating significant partnerships, arts-in-education and fusion works with other cultures. 
Surati's mission is to promote Indian art and culture, educate and enrich the community primarily through dance, music, theatre, arts and crafts. Surati, based in, Jersey City, New Jersey, brings to its audience, quality stage performances, events, educational projects, classes, lectures and workshops. Surati's team of professional dancers, musicians and instructors perform at corporate, fund raiser, community and cultural events throughout the U.S. and abroad.
The Surati team led by Founder and Artistic Director Ms. Rimli Roy, have performed at prestigious venues like The United Nations, The Lincoln Center, The Kennedy Center, The Library of Congress, The Reichhold Center - University of the U.S Virgin Islands, Alaska Performing Arts Center (AK), The University of the West Indies in Barbados and The World Financial Center Wintergarden, now known as Brookfield Place to name a few. To know more please visit us at www.suratiinc.com