Afro-Caribbean Connections, LLC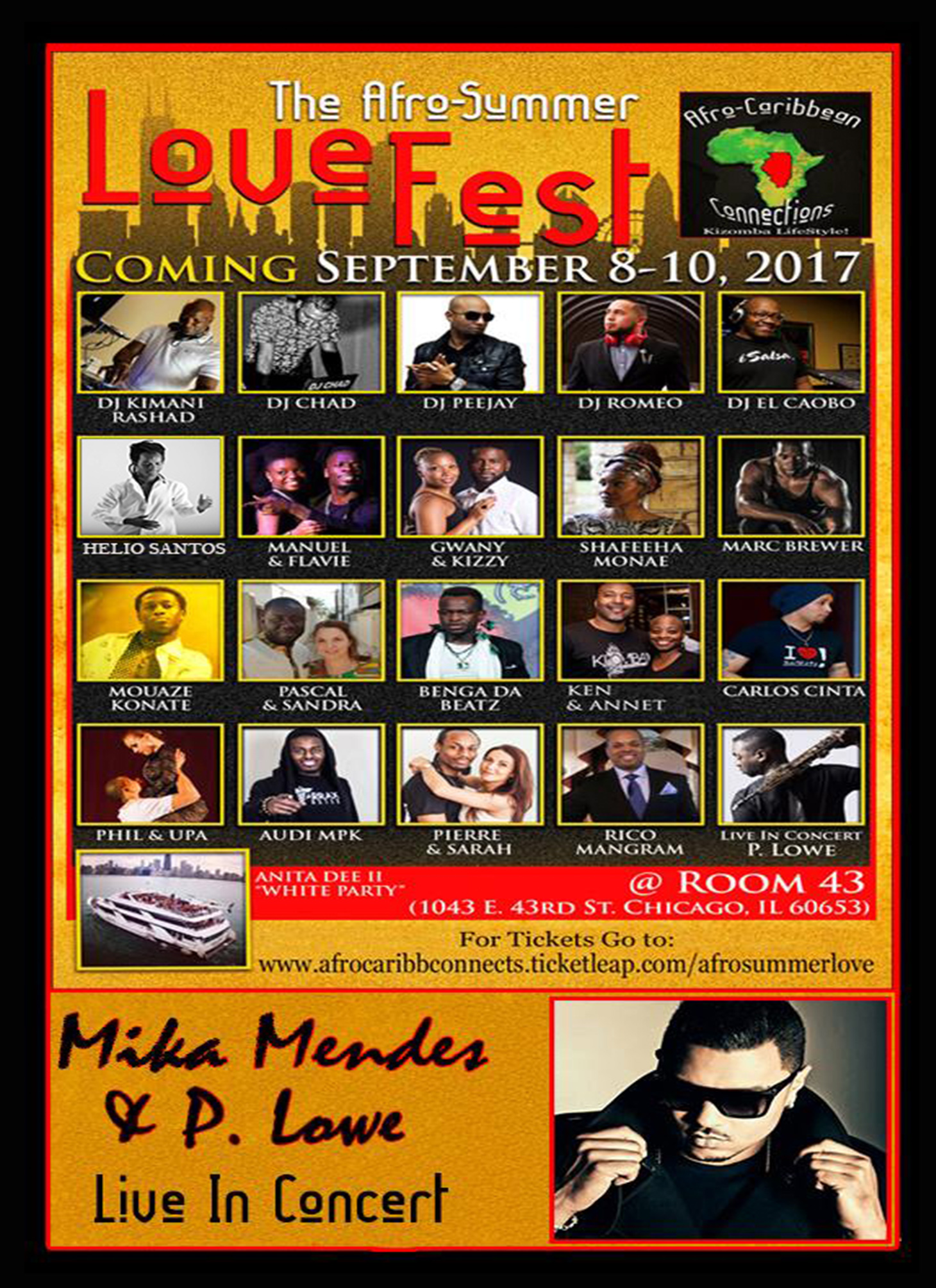 Afro-Caribbean Connections facilitates cultural dialogue through visual and performing arts for all ages. Afro-Caribbean Connections's mission is to acknowledge and celebrate the influence of the African Diaspora on Latino, Western & European music, dance, & fashion. Afro-Caribbean Connection was established by Chicago based industry leaders in planning, managing and event production of Afro, Caribbean and Latin inspired events to "Bridge The Gap Between Africa & The Mid-West."
"A Cultural Explosion... Unification of People.. Passion Redefined..African Rooted...An Experience...We Represent A LIFESTYLE."
-Kimani Rashad & Shafeeha Monae
KIMANI RASHAD / FOUNDER & CREATIVE DIRECTOR 
Kimani Rashad has been at the nucleus of music, fashion and production world for over 30 years. Fashion icon, entertainment mogul and cultural trendsetter, Kimani's diverse career is driven by merging his talents as a visual stylist, fashion photograper and Deejay for fashion shows and corporate events i.e. Chicago Bulls Fundraisers & events. Having organized wide spread international events. Kimani is a central piece in linking seemingly detached worlds. Kimani Rashad is a living testament of "Turning Vision into Reality."
SHAFEEHA MONAE / CO-FOUNDER & DIRECTOR OF OPERATIONS 
Shafeeha Monae joins Afro-CC with 10 years of experiential marketing and account management. From corporate to the stage, Shafeeha transmits her free-spirit like vigor, keeping those around her engaged. With 26 years of combined dance experience, Shafeeha is spreading her knowledge of Afro-Latin rhythms in the Mid-West through instruction and performance. For Shafeeha Monae dance is more than steps, it is a combination of passion and vulnerability. "With every step I share a piece of my soul." -Shafeeha Monae