The BostonSpeaksSeries is a panel breakfast series for the entrepreneurial and business community. First Friday, every month. Learn more about BostonSpeaks.
January 2019: The Art of Storytelling
Logic makes people think but it's emotion that makes people act. Storytelling is one of the most powerful state-of-the-heart technology that we can use as leaders, entrepreneurs and individuals who want to make more impact. Do you know how to harness the power of storytelling?
TAKEAWAYS:

Learn why storytelling is one skill you must master in 2019
Learn the most common mistakes people make when it comes to storytelling
Build relationships and network with business professionals and entrepreneurs from Boston
Q/A with panelists
AGENDA:
8:00-8:15 AM: Breakfast, Networking, Chit-Chats
8:15-8:20 AM: Introductions/Announcements
8:20-8:45 AM: Breakout Sessions
8:45-9:45 AM: Panel Discussion
9:45-10:00 AM: Closing, Shout-outs, Networking
PANELISTS:

Carven Boursiquot - Multimedia Producer & Content Creator
Carven Boursiquot is a self-taught freelancing multimedia producer & content creator from Boston, MA. Having spent several years working in Healthcare, Carven knew he was an artist at heart and so he decided to make a dramatic career change and take on the challenge of pursuing the path of a Creative Professional. Carven got his start by establishing himself as a video editor and contributor at the Somerville Media Center, and producing various creative projects within the Latin dance community of Boston. He currently specializes in video filming & editing, graphic design, and photography to serve his clients and community with exceptionally entertaining, educational, and engaging content.
Follow Carven Here: Behance | Facebook | YouTube | Instagram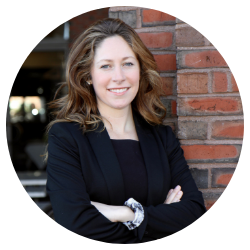 Sarah Salbu Young - Senior Employee Engagement Manager at Mendix
Sarah is passionate about using clear and effective communication to create a great workplace. Through the power of storytelling and having some fun, Sarah has learned how it can bring people together in a meaningful way. Follow Sarah on Twitter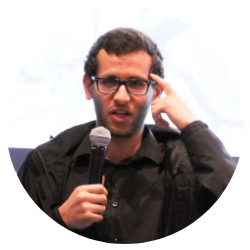 Mark Metry - Host of World's Top 100 Podcast - Humans 2.0
Mark is the host of a Top 100 podcast called Humans 2.0. His show features an innovative and talented guest in every episode available on YouTube, iTunes, Spotify, Google, Stitcher Radio, and iHeart Radio. On the show, Mark converses with Billionaire's, New York Times Bestselling authors and world-class human beings like Seth Godin, Ed Mylett, and many others to educate for change in their own lives and upgrade to the Human version 2.0 that is inside all of us. Follow Mark on LinkedIn and Instagram
Your Host: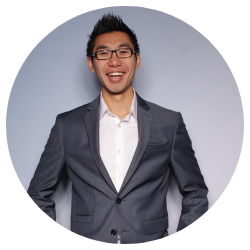 KIT PANG, FOUNDER OF BOSTONSPEAKS
Kit Pang is a Communication Expert TEDx, Inbound and Keynote speaker, the host of the BostonSpeaksSeries and the founder of BostonSpeaks. He is on a mission to help individuals become exceptional speakers and communicators. He started this monthly breakfast series in order to build a community where entrepreneurs, business professionals, workaholics and individuals could come together to get motivated, learn the latest tips and discover new insights. @kitpangx www.bostonspeaks.com

What is BostonSpeaks?
Communication & Public Speaking Training:
BostonSpeaks offers private coaching, group classes and corporate training to help individuals take their communication and public speaking skills to the next level. Our mission is to equip individuals with the necessary skills, connections and mindset to become more successful in their professional career and life. Learn more at
{{speaker.SpeakerName}}
{{speaker.Title}}
{{speaker.CompanyName}}
{{speaker.Description}}
Frequently Asked Questions