TEN Capital Network and the Addison Treehouse are proud to conduct our fourth North Texas Startup-Investor Engagement Series at the Addison TreeHouse. This event highlights Family Offices, Venture Capital groups, and other accredited investor groups seeking high-quality growth startups.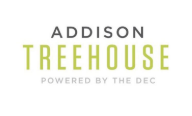 Our team prides itself on bringing a fresh approach to foster interaction between Startups and Investors; this Series will consist of investor reverse pitches, and startup introductions with lead investors participating, as well as valuable networking time.
This is an event you don't want to miss!
---
Why it's important to the investor community:
Today there are many sources of venture funding and even more startups seeking funding. Funding is moving online but it's important to stay connected to the community and share deal flow and best practices.
Attending Companies:

Green Cow
Indemnis
FreshLime
Walker Trolleys LLC
Intelivideo
TakeOut7
Myers EV
Vybe Software
Cardi/o


Investor Reverse Pitch:
Mobility Ventures
Lone Star Bio Ventures
Fusion Foundry, LLC
CPG Angel Investor
Golden Seeds
Impact Ventures
Intellective Capital, LLC
Catalyst Holdings
Dallas Dealmakers Club
TechWorld Venture
EBT
Interested in pitching?
Pitch slots at our events are reserved for Investors and TEN Clients who are active in our program. If you would like to pitch a future event, please contact us about joining our program. You can learn more here:
https://tencapital.group/company-landing/
Refund Policy
Refunds up to 7 days before the event.
Eventcombo's fee is nonrefundable.
{{speaker.SpeakerName}}
{{speaker.Title}}
{{speaker.CompanyName}}
{{speaker.Description}}
Frequently Asked Questions