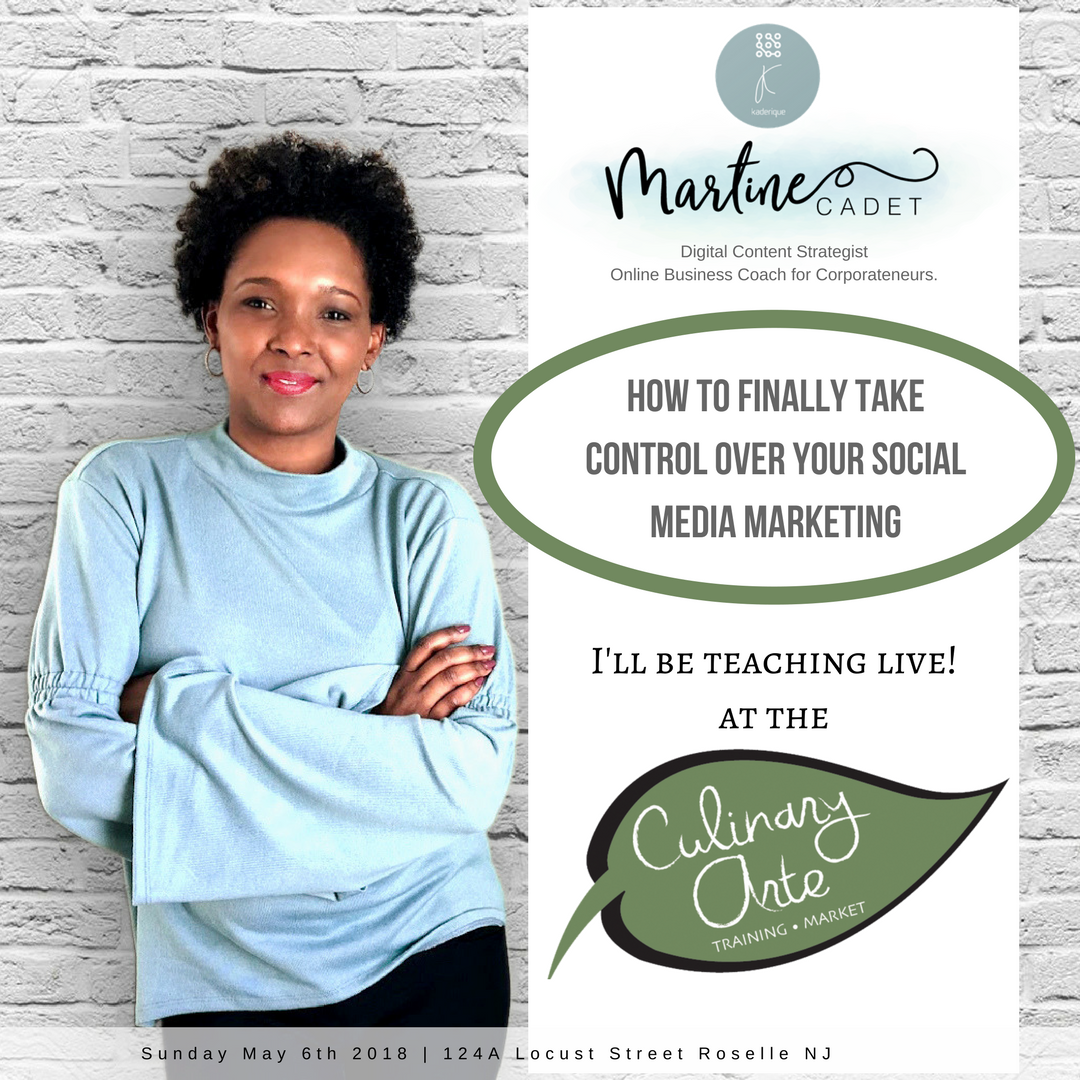 Does Social Media seem overwhelming?
 This workshop will help you build the confidence you need to leverage the power of social media marketing for your business.  You'll learn how to get rid of the social media clutter and develop a plan that aligns to your audience so you can get more sales.
Who will benefit most? 
Beginner Social Media Marketer: You're personally active on social media but have been thinking of starting to market in there for your business but you are not sure where to start.
Intermediate Social Media Marketer: You've been active on social media for your business but have not seen major returns and you are frustrated because you can't figure out why you are spending so much time on it and not getting more sales.
I don't have a business yet, can I still come?
Yes, absolutely! You should come.
What will I need to bring?
Your curiosity to learn, try new tools and will to network!
What to expect?
 Workshop topics we will cover:
How to targent and plan
How to create and implement your content
How to track and review
Lunch will be included:
 Pan Roasted Chicken Paillard
Wild Rice
Roasted Vegetable Medley
Garden Salad
Soft drinks and Water