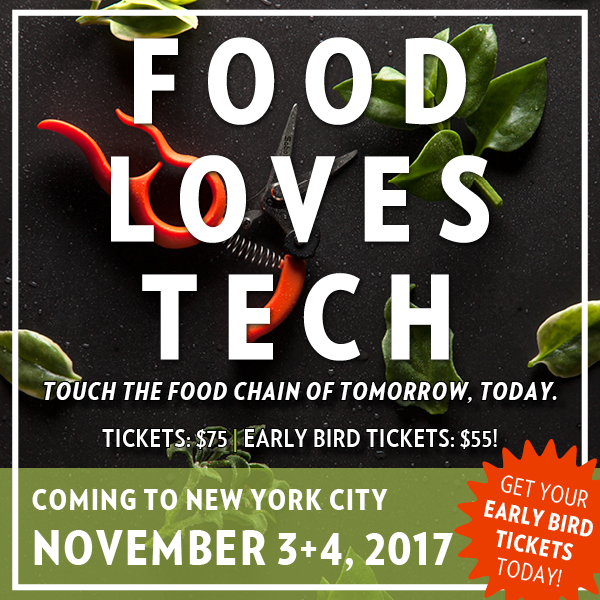 Food Loves Tech is a first-of-its-kind education by entertainment innovation expo. Arranged as a series of experiential exhibits, Food Loves Tech (FLT) will link multiple immersive installations, technologies, tastings, leadership panels and dining experiences to explore and celebrate the future of food through technology and innovation.
Now in it's second year, FLT will take place over two-days, from November 3rd-4th (from 10AM to 4PM on each day) 2017 at Industry City – Brooklyn, NY.
Bringing together food and drink innovators, start ups and thought-leaders with food aficionados and enthusiasts alike, FLT aims to invigorate the conversation, and ultimately, change the way we think about food in the future.
Speakers
{{ key == 'null' ? '' : key}}
{{speaker.FirstName}} {{speaker.LastName}}
{{speaker.JobTitle}}
{{speaker.MemberName}}
{{speaker.Description}}
Frequently Asked Questions