1.18 Thursday (Electronic)
EARTHCRY (of Papadosio)
LAPA (of Emancipator)
Pressha
$8adv / $12dos
8pm, 21+
Nectar Lounge
412 N 36th St
EARTHCRY (of Papadosio)
EarthCry is Anthony of Papadosio's secondary musical project, serving as an outlet for his more electronic musical ideas, as well as a place to try experimental genre mashing, developmental frequency blending, and odd instrument combinations. Staying true to live roots, an EarthCry show can consist of any combination of live instruments, mixing, slicing, looping, and cutting overtop of arrangements that come out differently every time. All the while, electronic controls are always facing the crowd to encourage a deeper experience of interaction. Notable musical outputs have been his debut album "Hear the Earth, Heal Yourself, Heal the Earth, Hear Yourself", a voyage into 6 solfeggio tones. He has also released 2 "Mothers Mashups" which are combinations of 2 songs that mysteriously fit together in fun ways. As a beneficial operation, EarthCry also donates 50% of all earnings to different ecological initiatives around the world.
LAPA (of Emancipator)
Ilya Goldberg began training in classical violin at an early age in his birthplace of Perm, Russia. Since moving to the States in 2000 to pursue music full-time, his skill and dedication has guided him on the nomad's path from the Cleveland Institute of Music to international tours out of his home base in Portland, Oregon.

In the classical realm, Ilya has performed with several Russian and American orchestras, chamber groups, and as a soloist. With over a decade of experience as a chameleonic studio musician on violin, viola, and mandolin he is lauded for his ability to fluidly adapt his improvisational mastery to any genre. Ilya also fills a unique niche by infusing electronic music with classical technique and a sensibility spanning epochs of music. His collaborators include Random Rab, Lynx, Rena Jones, The Human Experience, Future Simple Project and Devochka. Currently, he performs and works closely with innovative electronic trip-hop producer Emancipator.

As a producer under the moniker Lapa, Ilya weaves together musical stories with complexly textured harmonies, expansive melodies, and intricately layered beats. His music blurs borders and transcends boundaries, illuminating the resonance of universal forces and teleporting people to wild, dream-like places of serenity and connection.
Pressha
Soundcloud
A staple of the West Coast electronic music scene, Matt McGiveron a.k.a. Pressha has dominated the decks as both an opener and a headliner for many years. Having started out mixing classic rock and hip hop, later moving into breaks and drum n' bass, and now focusing around a variety of types of bass music, Pressha is a DJ of great range and his years of experience and passion for music is evident in his performance. Whether he's wrecking the dance floor as a resident of Seattle's biggest weekly (SUBstance Wednesdays), sonically stimulating a crowd under the stars at some of the West Coast's most beloved events including Burning Man, Paradiso, Emissions, and What The Festival, or blasting an arena sized sound system to a 20,000 person massive (most recently, Lucky 2013 w/ Pretty Lights headlining), he brings the heat with sharp precision, impeccable mixing skills, and the freshest tune selection on the block. Additionally, Pressha has put out several internationally renowned mixes through his SoundCloud and has more recently began focusing on creating original music and collaborating with other artists. 

Pressha has shared the stage with some of the biggest and most innovative names in bass music such as Skrillex, Andy C, Caspa, Eprom, Starkey, and G Jones, as well as toured nationally as opening support for artists such as the Polish Ambassador, Love & Light, and Gladkill. Seasoned technical skills, a profound love for the art of DJ-ing, and hundreds of shows under his belt, Pressha is a true master of his craft and one of the most respected DJ's on the West Coast.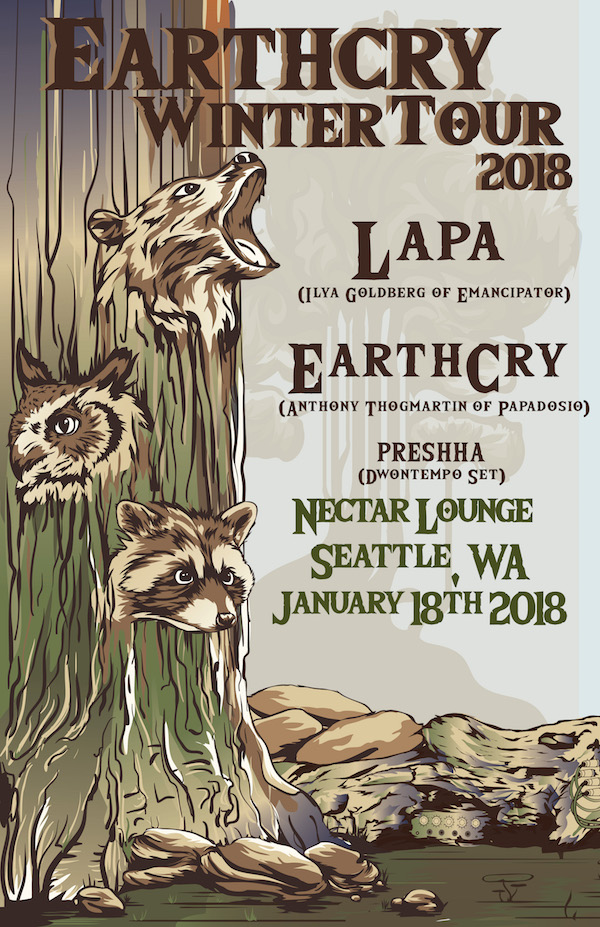 Speakers
{{ key == 'null' ? '' : key}}
{{speaker.FirstName}} {{speaker.LastName}}
{{speaker.JobTitle}}
{{speaker.MemberName}}
{{speaker.Description}}
Frequently Asked Questions